From sipping cups of hot Glühwein to browsing handcrafted gifts beneath a canopy of glittering fairy lights, there's no better place to soak up Germany's festive holiday atmosphere than at one of the country's many Christmas markets. As the home of the original Christkindlmarkt, Germany hosts some 150 of them, most of which begin toward the end of November and run until December 23 or 24.
You'll be spoiled for choice when it comes to deciding where to spend Christmas in Germany, but
Berlin
is a top option. The capital city comes alive over the festive season, hosting well over a dozen Christmas markets that can be visited on a city walking tour.
A close contender to Berlin is the Bavarian capital of
Munich
, where a walking tour of the city's 20-some Christmas markets will lead travelers to the central Medieval Market and the Christmas Village held in the Royal Palace Courtyard. Other popular markets in Germany include
Nuremberg
's famous Christkindlesmarkt and Kinderweihnacht (Children's Market);
Cologne
's markets, one of which is overlooked by the magnificent façade of the city's UNESCO-listed cathedral; and the traditional markets of
Hamburg
and
Stuttgart
. It's also possible to combine the best of central Germany's markets with a four-day winter tour that stops in at the
Leipzig
market;
Dresden
's famous Striezelmarkt (Germany's oldest Christmas market); and some of the country's traditional toy-making villages.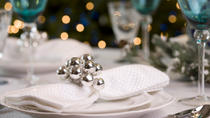 10 Reviews
Capture the Christmas spirit as you cruise along the majestic Rhine River through the grand old city of Cologne and indulge in a decadent brunch buffet. Admire ... Read more
Location: Cologne, Germany
Duration: 2 hours 30 minutes (approx.)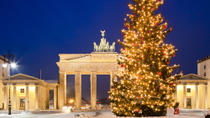 7 Reviews
Get into the spirit of the season by visiting three of Berlin's Christmas markets on a walking tour. A dazzling array of handcrafted goods, traditional food ... Read more
Location: Berlin, Germany
Duration: 4 hours (approx.)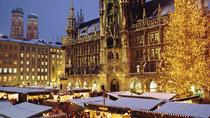 38 Reviews
Get swept up in the festive atmosphere of the Christmas markets in Munich, Germany, on this family-friendly tour. Your guide will explain the history and ... Read more
Location: Munich, Germany
Duration: 2 hours (approx.)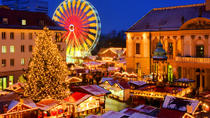 4 Reviews
Experience Germany's traditional Christmas festivities on this 4-day tour from Frankfurt to Leipzig, Dresden and Plauen. Visit Eisenach's Wartburg Castle and ... Read more
Location: Frankfurt, Germany
Duration: 4 days (approx.)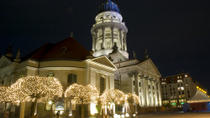 27 Reviews
Spend a relaxing evening touring Berlin and see the city illuminated in festive Christmas lights! With your knowledgeable guide, visit Berlin's highlights ... Read more
Location: Berlin, Germany
Duration: 2 hours (approx.)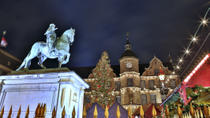 Capture the Christmas spirit on this Rhine River cruise from Düsseldorf as you listen to a DJ playing Christmas music and indulge in a sumptuous buffet ... Read more
Location: Dusseldorf, Germany
Duration: 3 hours (approx.)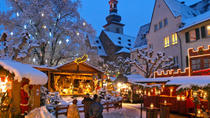 Celebrate the festive season with a visit to a Christmas market and a traditional Christmas dinner on this 5.5-hour small-group tour from Frankfurt. From ... Read more
Location: Frankfurt, Germany
Duration: 5 hours 30 minutes (approx.)