1 Review
Address:

Repeater Station Rd, Springbrook, Queensland, Australia QLD 4213, Australia

Hours:

Open 24/7
True to its name, Best Of All Lookout has the best view in Springbrook National Park. Here, in this subtropical rainforest an hour from the Gold Coast, visitors will find an Antarctic Beech forest left over from the days of Gondwanaland, which in collection with the Gondwana Rainforests of Australia, is listed as a UNESCO World Heritage area for its unique geology and ecology. At Best Of All Lookout, visitors will peer out towards the peak of Mt Warning, which is famously known as Australia's first place to greet the rising sun. From the viewing platform at Best Of All Lookout, the sandy coastline of Coolangatta can often be seen on clear days, as can the valleys of New South Wales that stretch all the way out towards the coast. Even though the hike to the lookout is short, keep an eye out for local wildlife like wallabies and curious padmelons, and since leeches and ticks are common in the area, be sure to wear long sleeves, pants, and boots to ward off the bush.
Practical Info
The viewing platform at the Best of All lookout is accessible via a short, ¼ mile walk on a trail through the Springbrook rainforest. Mornings tend to offer the clearest conditions before the mists roll in, and the lookout is only a short drive from Purling Brook Falls—one of the National Park's top attractions.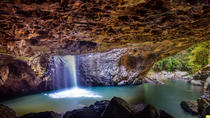 A tour through the beautiful Gold Coast Hinterland is a must do during your stay. What you will see is spectacular!
Location: Gold Coast, Australia
Duration: 8 hours (approx.)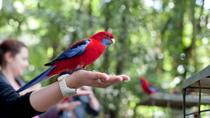 132 Reviews
Explore Springbrook National Park with an expert guide on a full-day tour from Brisbane. The park is part of the Gondwana Rainforests of Australia World ... Read more
Location: Brisbane, Australia
Duration: 10 hours (approx.)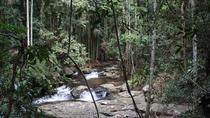 10 Reviews
Now is the time for an unforgettable experience at Queensland's Gold Coast. This personally guided tour will take you to some of the most amazing natural ... Read more
Location: Gold Coast, Australia
Duration: 8 to 9 hrs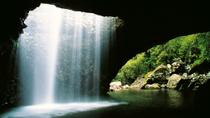 10 Reviews
Spend an afternoon exploring the World Heritage Springbrook National Park and Natural Bridge on this small-group tour from the Gold Coast.  You'll enjoy a ... Read more
Location: Gold Coast, Australia
Duration: 5 hours (approx.)