From the sun-soaked shores of the Sunshine Coast to the lush islands of the Great Barrier Reef, Queensland is one of the best places for whale-watching tours in Australia. To maximize your chances of spotting the majestic creatures, here are some tips for whale watching around Brisbane, the Gold Coast, and Hervey Bay.
When to Go
Queensland's whale-watching season runs from June to November, during the Australian winter months, when the east coast becomes a breeding ground for migrating whales. Hervey Bay is the unofficial whale-watching capital, hosting its annual Whale Festival in July and August, while the Gold Coast is a prime stop on the so-called "Humpback Highway," the whale migration route that runs between Australia and the Antarctic.
What You'll See
An estimated 10,000 whales pass through Queensland's waters during the annual migration, including humpback whales and minke whales. Whales can often be seen with their calves, especially later in the season, and you might also spot bottlenose dolphins, sea turtles, dugongs, and even sharks.
How to Go
Half- and full-day whale-watching cruises run from Brisbane to Surfers Paradise, Sea World, and the Gold Coast, aboard specially equipped boats with large viewing decks and underwater microphones so you can listen to the whale songs. Alternatively, cruise around Hervey Bay, Moreton Bay marine park, or Fraser Island on a catamaran excursion and stop to swim or snorkel along the way.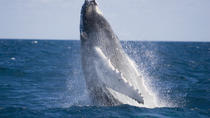 37 Reviews
See magnificent humpback whales at play on this half-day cruise from the Gold Coast. You'll enjoy unobstructed 360 degree views from all three decks of your ... Read more
Location: Gold Coast, Australia
Duration: 3 hours 30 minutes (approx.)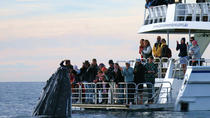 14 Reviews
Watch whales dive and play on a whale-watching cruise from Hervey Bay. Cruising in a catamaran specially designed for whale watching, enjoy  encounters with ... Read more
Location: Fraser Island, Australia
Duration: 4 hours (approx.)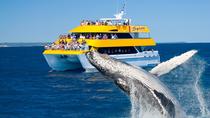 3 Reviews
Join a whale watching cruise in Hervey Bay. Sit back and relax enjoying the breathtaking sights as you cruise past the beautiful white sandy beaches ... Read more
Location: Hervey Bay, Australia
Duration: Flexible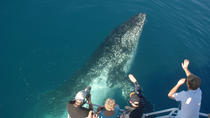 6 Reviews
Go on a half-day adventure with the whale and dolphin specialists aboard the MV Whalesong - Hervey Bay's premium mid-sized whale watching and charter boat, ... Read more
Location: Hervey Bay, Australia
Duration: 4 hours 30 minutes (approx.)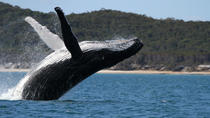 Enjoy an unforgettable experience with Pacific Whale Foundation on the only whalewatch based on 30 years of whale research in Hervey Bay. Aboard the small ... Read more
Location: Hervey Bay, Australia
Duration: 3 hours (approx.)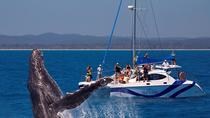 1 Review
This seasonal whale watching tour takes you aboard a 24-passenger sailing catamaran from Hervey Bay to Platypus Bay at Frasier Island. An immersive platform ... Read more
Location: Hervey Bay, Australia
Duration: 8 hours (approx.)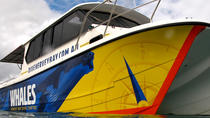 Come and experience an up-close, personal whale encounter with strictly limited numbers (max 12). Includes whale swim encounter when possible.
Location: Hervey Bay, Australia
Duration: 5 hours (approx.)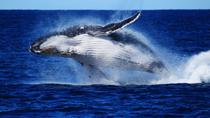 21 Reviews
Enjoy exciting, up-close encounters with humpback whales as they migrate through the crystal clear waters of Brisbane's Moreton Bay between the months of June ... Read more
Location: Brisbane, Australia
Duration: 5 hours (approx.)
Kids cruise FREE with Boat Club Whale Watch - the BEST VALUE in Hervey Bay! Jump aboard the Boat Club's M.V. Amaroo and experience why Hervey Bay is ... Read more
Location: Hervey Bay, Australia
Duration: 4 hours (approx.)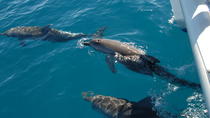 2 Reviews
Enjoy this half-day dolphin watching tour from Hervey Bay allowing guests to see, experience and learn about the variety of wild dolphins that exist in the ... Read more
Location: Hervey Bay, Australia
Duration: 4 hours (approx.)