Sacromonte
Sacromonte is traditionally Granada's Gitano quarter, and these days is the epicenter of the city's flamenco-based tourist trade. Spilling down the sides of its hill (the 'sacred mountain' of the name - the district is actually named after the Sacromonte Abbey), the area has been extensively commercialized, but still has plenty of magic. At dusk, with the lights twinkling and the Alhambra views, it's hard to resist.
It was in the 19th century that Sacromonte became the province of the Gitano. The local rock has enough clay to be soft, but enough rock to be stable when formed. Hence, many of the poorer people shaped caves into the sides of Sacromonte and lived in those. The community - and flamenco - thrived. During the 1960s floods rendered many of the caves uninhabitable, and many of the locals evacuated.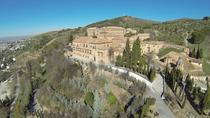 Enjoy this 4-hour ebike tour in Granada and discover the historical neighbourhoods of Sacromonte and Albaicin. Visit the interior of Sacromonte Abbey with your ... Read more
Location: Granada, Spain
Duration: 4 hours (approx.)
2 Reviews
Enjoy a flamenco show with great music that covers the essence of flamenco paying homage to its oldest roots. The show is pure and genuine flamenco, with music ... Read more
Location: Granada, Spain
Duration: 75 minutes (approx.)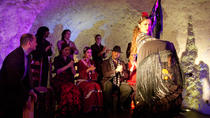 1 Review
Experience an authentic 'zambra' (gypsy flamenco) show at El Templo del Flamenco, one of Sacromonte's famous cave venues. Make your own way ... Read more
Location: Granada, Spain
Duration: 1 or 2 hours, depending on option selected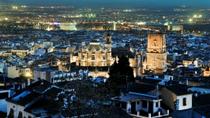 11 Reviews
See Granada's sights illuminated by night on a 2-hour evening walking tour around the captivating Albaicin and Sacromonte neighborhoods. With a ... Read more
Location: Granada, Spain
Duration: 2 hours (approx.)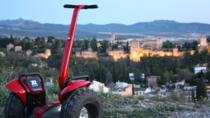 4 Reviews
Enjoy this tour on a Segway, with an instructor who will introduce you to Granada's Albaicin World Heritage Site and Sacromonte.
Location: Granada, Spain
Duration: Flexible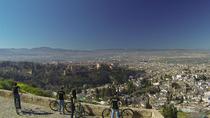 1 Review
Get to know Granada's oldest neighbourhoods with this 3 hour bicycle tour. Their steep, narrow, cobbled streets make the eBike an ideal way to get around. ... Read more
Location: Granada, Spain
Duration: 3 hours (approx.)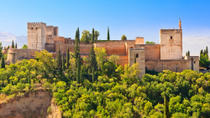 Get a snapshot of old-world Spain on this 2-hour walking tour of Albaicin and Sacromonte. With an expert guide, delve into Granada's Moorish roots at the ... Read more
Location: Granada, Spain
Duration: 2 hours (approx.)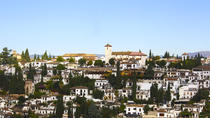 1 Review
Explore the Islamic quarter and historic Sacromonte neighborhood of Granada on a 2.5-hour walking tour. Walk between the narrow streets of the Albayzín, ... Read more
Location: Granada, Spain
Duration: 2 hours (approx.)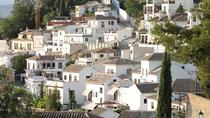 3 Reviews
Join a small-group of 15 and visit the Albaycin and Sacromonte Neighborhoods. Observe the area as your guide leads you and provides historical and modern day ... Read more
Location: Granada, Spain
Duration: 2 hours (approx.)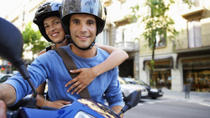 1 Review
Ride a scooter through the must-visit Granada neighborhoods of Albaicin and Sacromonte on a 2-hour tour! Drive the scooter yourself or settle in behind another ... Read more
Location: Granada, Spain
Duration: 2-3 hours