709 Reviews
Address:

Desert View, Grand Canyon Village, USA 86023

Hours:

Every day from 8 a.m. to 8 p.m.

Admission:

The entrance fee for Grand Canyon National Park is $30 per car.
Enjoy a sweeping panoramic view of the Grand Canyon from the historic Desert View Watchtower. The tower was built in in the early 1930s by architect Mary Colter, who created it as an homage to the watchtowers built by the native Anasazi people who once inhabited the area. The site consists of two circular buildings, one large and low, the other taller and more narrow, which stands five stories high. Inside the tower are petroglyph-style paintings.

Practical Info
The Desert View Watchtower sits at the East Gate of Grand Canyon National Park, overlooking the Colorado River and the Grand Canyon from the South Rim. Getting there takes about 90 minutes by car from Flagstaff, and it's 40 minutes from Grand Canyon Village.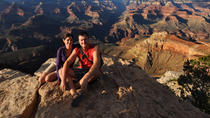 63 Reviews
Explore the Grand Canyon National Park on this day tour from Flagstaff. You'll tour in comfort as your guide teaches you about the geology and history of one ... Read more
Location: Flagstaff, Arizona
Duration: 8 hours (approx.)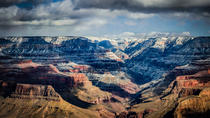 1 Review
Explore Grand Canyon with an informative guide on this popular one day excursion. The tour includes a beautiful scenic drive and visit to the Navajo Indian ... Read more
Location: Flagstaff, Arizona
Duration: 10 hours (approx.)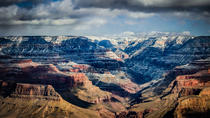 16 Reviews
Explore Grand Canyon with an informative guide on this popular one day excursion. The tour includes a beautiful scenic drive up Oak Creek Canyon, a visit to ... Read more
Location: Sedona, Arizona
Duration: 12 hours (approx.)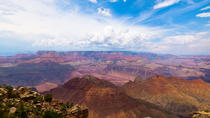 25 Reviews
See some of the most striking scenery the Grand Canyon has to offer on this morning or afternoon fixed-wing airplane flight. Soar over the eastern part of the ... Read more
Location: Grand Canyon National Park, Arizona
Duration: 40 minutes (approx.)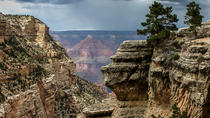 15 Reviews
Visit the very attraction that gives Arizona it's nickname and enjoy a breathtaking exploration of the Grand Canyon on this day trip from Flagstaff. You'll ... Read more
Location: Flagstaff, Arizona
Duration: 10 hours (approx.)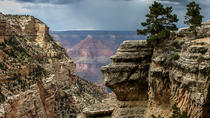 9 Reviews
Visit the very attraction that gives Arizona it's nickname and enjoy a breathtaking exploration of the Grand Canyon on this day trip from Sedona. You'll stop ... Read more
Location: Sedona, Arizona
Duration: 12 hours (approx.)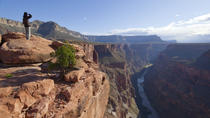 27 Reviews
Departing from the South Rim, this scenic Jeep tour takes you through Grand Canyon National Park along East Rim Drive to show you the Grand Canyon's most ... Read more
Location: Grand Canyon National Park, Arizona
Duration: 3 hours (approx.)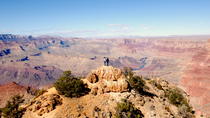 10 Reviews
See it all on this full-day Grand Canyon tour from Sedona. This tour combines a visit to the Sinagua Pueblo Ruins, the lava fields, Sunset Crater and of ... Read more
Location: Sedona, Arizona
Duration: 12 hours (approx.)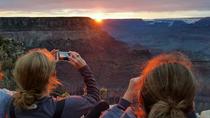 6 Reviews
The Grand Canyon is the most stunning of the Seven Natural Wonders of the World, and to see it in the magical light of sunset is an unforgettable experience. ... Read more
Location: Sedona, Arizona
Duration: 12 hours (approx.)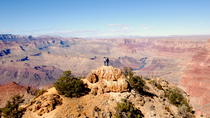 2 Reviews
See it all on this full-day Grand Canyon tour from Flagstaff. This tour combines a visit to the Sinagua Pueblo Ruins, the lava fields, Sunset Crater and of ... Read more
Location: Flagstaff, Arizona
Duration: 12 hours (approx.)