32 Reviews
Address:

Glen Canyon National Recreation Area, Coconino, AZ, USA

Hours:

Summer 8am-6pm; Winter 8:30am-4:30pm

Admission:

$5
In 1964 the roaring waters of the Colorado River needed to be tamed, so the towering 710-foot-high Glen Canyon Dam was built and nearby Lake Powell created. The 186-miles long lake is the second largest manmade lake in the country and took17 years to fill to capacity.

Today, Lake Powell attracts some 3 million tourists every year. The site has become a popular destination for houseboats and waterskiing because of its placid waters and incredible views. Each marina has its own public picnic area and houseboats are available for rent. Lenient park rules mean visitors can set up camp almost anywhere, too.
Practical Info
The dam is located in Page, Arizona, a few miles south of the Utah border and 15 miles upstream from Lees Ferry. The Carl Hayden Visitor Center is open in the summer from 8 a.m. until 6 p.m. and during the winter from 8:30 a.m. until 4:30 p.m. Forty-five minute dam tours are $5 per person.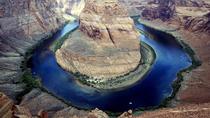 5 Reviews
Join your informative river guides as you board large inflatable rafts specifically designed for your smooth water float trip on the mighty Colorado River. The ... Read more
Location: Sedona, Arizona
Duration: 12 hours (approx.)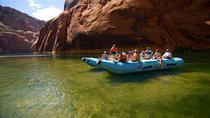 24 Reviews
For a scenic and fun day out in Arizona, you can't go past this relaxing float trip down the mighty Colorado River. Just sit back and relax as you soak up the ... Read more
Location: Flagstaff, Arizona
Duration: 11 hours (approx.)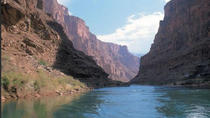 1 Review
Take to the water for a smooth water float trip on the Colorado River, through the walls of Glen Canyon. On your way from Sedona to Page, you will see Oak ... Read more
Location: Sedona, Arizona
Duration: 12 hours (approx.)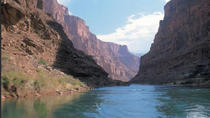 4 Reviews
Take to the water for a smooth water float trip on the Colorado River, through the walls of Glen Canyon. On your way from Flagstaff to Page, you will see the ... Read more
Location: Flagstaff, Arizona
Duration: 10 hours (approx.)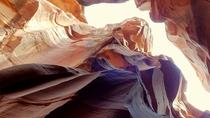 Explore the wondrous world of Cathedral Slot Canyon on this 13-hour tour.  Discover fantastic rock formations, animal life, and native plants on a guided ... Read more
Location: Sedona, Arizona
Duration: 13 hours (approx.)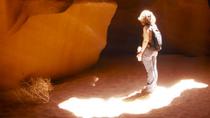 38 Reviews
Visit the Navajo Nation and see the true native America including a stop at the famous Cameron trading post, where you can see authentic native artwork.  The ... Read more
Location: Flagstaff, Arizona
Duration: 11 hours (approx.)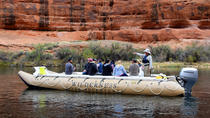 27 Reviews
Your daylong expedition starts at the Grand Canyon Airport (South Rim) with a 1-hour plane ride over the Grand Canyon's East Rim, the Colorado River, and Lake ... Read more
Location: Grand Canyon National Park, Arizona
Duration: 12 hours 30 minutes (approx.)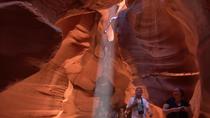 3 Reviews
Come and see the water-carved slot canyon with sunlight and sky reflections rays spectacularly splashing the narrow sandstone walls with hues of orange, ... Read more
Location: Flagstaff, Arizona
Duration: 10 hours (approx.)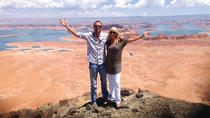 1 Review
Delight in remarkable views of Antelope Canyon, Lake Powell and Horseshoe Bend on a 20-minute morning or afternoon round-trip helicopter flight from Page, ... Read more
Location: Page, Arizona
Duration: 40 minutes (approx.)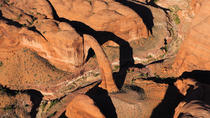 2 Reviews
Enjoy the thrill of an airplane flight over Rainbow Bridge National Monument and Lake Powell in a comfortable airplane with panoramic windows. Sit back and ... Read more
Location: Page, Arizona
Duration: 35 minutes (approx.)