The Caribbean island of Grenada may be encircled by beaches, but for many tourists, it is the waterfalls of the isle's lush mountainous interior that make the biggest impression. From photo-worthy cascades to rain forest chutes with inviting natural pools at the bottom, see below for the best of the bunch. 
Concord Falls
Concord Falls is a series of three separate falls situated on the island's west side. The first, a 35-foot-tall (10-meter-tall) curtain of water, is just a short walk from the parking lot and is surrounded by enticing pools where you can swim. The other two Concord waterfalls are farther away: it's about a 30-minute hike to Au Coin and about an hour's hike to 65-foot-tall (20-meter-tall) Fontainebleau.
Annandale Falls
Perhaps the most accessible of all Grenada's falls, the Annandale Falls are just a 20-minute drive northeast of St. George's and a short stroll along a paved path from the nearest parking lot. The Annandale waterfalls drop from a height of 30 feet (9 meters) into a pool below. During peak tourist season, cliff divers, ukulele players, and Mona monkeys add to the fun atmosphere.
Seven Sisters Falls
Set within the jungle-carpeted Grand Etang National Park in Grenada's central highlands, Seven Sisters Falls are a must for nature lovers, with verdant rain forest surrounding them on all sides. While accessing the first of the Seven Sisters waterfalls is relatively easy, getting to the other six requires traversing hilly, uneven, and sometimes wet terrain. Completing the trail in flip flops may be difficult, so consider wearing sturdier footwear.
Mt. Carmel Falls
Plunging from a height of 70 feet (21 meters), Mt. Carmel Falls is Grenada's tallest waterfall. It is situated just south of Grenville and can be accessed via a relatively easy 30-minute hike through plantations. During the rainy season, visitors can slide down the lower falls, where the rocks serve as a natural waterslide.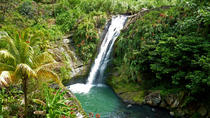 1 Review
This is a remarkable half-day tour, showing you the very best of Grenada in a few hours. See St. George's, the prettiest capital town in the Caribbean. Travel ... Read more
Location: Saint George's, Grenada
Duration: 5 hours 30 minutes (approx.)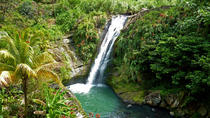 This remarkable full-day tour, showing you the very best of Grenada in a day. See St. George's, the prettiest capital town in the Caribbean. Travel up the ... Read more
Location: Saint George's, Grenada
Duration: 8 hours (approx.)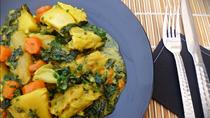 If you really want to go off the beaten path, explore Grenada's countryside on a culinary tour. You'll go by bus on a 6-hour tour through the country where ... Read more
Location: Grenada
Duration: 6 hours (approx.)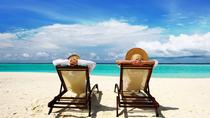 18 Reviews
This tour includes scenery drive to visit Annandale Waterfall, followed by Fort Fredrick to get a historical overview of the beautiful harbor below. Includes ... Read more
Location: Grenada
Duration: 5 hours (approx.)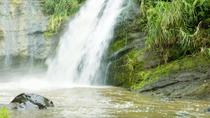 12 Reviews
See the highlights of Grenada on a day tour that takes you nearly all the way around the island, stopping at both natural and historical attractions. Swim at ... Read more
Location: Grenada
Duration: 7 hours 30 minutes (approx.)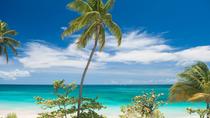 6 Reviews
This half-day tour has something to offer for everyone! You will get a great feel of Grenada and its people, the lush tropical landscape, the different ... Read more
Location: Grenada
Duration: 4 hours (approx.)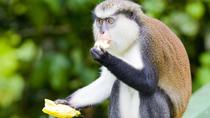 2 Reviews
Visit Grand Etang National Park on this half-day tour from St George's. One of Grenada's top natural attractions, the park is home to Grand Etang Lake, a ... Read more
Location: Grenada
Duration: 4 hours (approx.)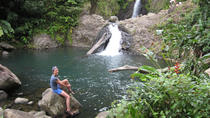 2 Reviews
This hike starts from old agricultural estate high in the hills and descends into the rain forest. The hike takes about an hour each way on an often muddy ... Read more
Location: Saint George's, Grenada
Duration: 4 to 5 hrs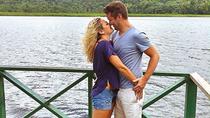 4 Reviews
Join in on a full day Pure Grenada tour where you will visit the sulfur springs, relax on a white-sand beaches, and explore tropical sea life while snorkeling ... Read more
Location: Grenada
Duration: 7 hours (approx.)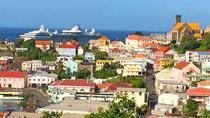 3 Reviews
Discover the natural beauty of Grenada driving through this incredible tropical scenery on a 3-hours tour, from the cruise ship terminal. This private tour can ... Read more
Location: Saint George's, Grenada
Duration: 3 hours (approx.)