Guangzhou, with a population of 7 million people, is one of Southern China's biggest cities and the heart of the Cantonese region. While the city itself is rich in history and attractions, it also makes a good hub from which to explore surrounding cities.

By far the most popular day trip from Guangzhou is to the neighboring metropolis of Hong Kong. Thanks to a high-speed train, you can be in Hong Kong and through immigration in under two hours, and Asia's "World City" feels worlds away from the big cities of Mainland China. On a typical Hong Kong day trip from Guangzhou, you'll get to marvel at the iconic skylines of Hong Kong Island and Kowloon, ride a funicular to the top of Victoria Peak, do some shopping in Stanley Market and take a sampan ride through Aberdeen Harbour.

If you're interesting in the history of Chinese ceramics, consider a day trip to the city of Foshan, an important trade port famous throughout China for its handicrafts. Tour the Foshan Ancestral Temple to get a visual sampling of locally produced ceramics before touring a sixteenth century ceramics furnace followed by a demonstration by a ceramics artisan.

Much closer to Guangzhou is the city of Shenzhen, home of the Splendid China Folk Village. At the Splendid China Miniature Park, see scaled down replicas of iconic world landmarks, like the Great Wall of China. The other half of the park, the China Folk Cultural Village, offers an insight into the cultures of China's 56 ethic groups.

If your time in China is limited, it's also possible to visit Beijing and the Great Wall or Xi'an and the Terracotta Army on a day trip by air from Guangzhou.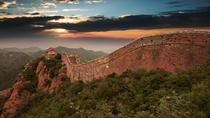 2 Reviews
Take in the highlights of Beijing, including the Great Wall, on this private day trip with flight from Guangzhou. Amble around the restored Mutianyu section of ... Read more
Location: Guangzhou, China
Duration: 16 hours (approx.)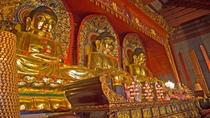 2 Reviews
Visit the city of Foshan, historically known throughout China for its incredible ceramic production, on a full-day trip from Guangzhou. Travel by private ... Read more
Location: Guangzhou, China
Duration: 8 hours (approx.)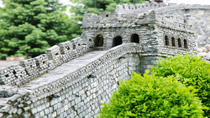 Visit Shenzhen's Splendid China Folk Village – one of the city's star attractions – on a full-day tour from Guangzhou, and enjoy personalized attention from a ... Read more
Location: Guangzhou, China
Duration: 9 hours (approx.)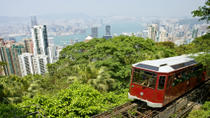 Visit Hong Kong on a full-day trip from Guangzhou with a private guide! After traveling to the island by high-speed bullet train, discover the city by foot and ... Read more
Location: Guangzhou, China
Duration: 10 hours (approx.)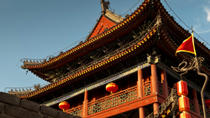 See the top cultural attractions of Xi'an, an ancient capital city along the Silk Road, on this private day trip from Guangzhou. With flight included, enjoy ... Read more
Location: Guangzhou, China
Duration: 11 hours (approx.)