With a fascinating Maya history and more than 1,500 archaeological sites dating from 700 BC to AD 900, Guatemala is home to some of Central America's most impressive ancient Maya ruins. Here are our picks for the best Mayan ruins in Guatemala.
Tikal
Tikal in Guatemala's Petén region is a UNESCO World Heritage Site and the country's largest Maya site, with more than 3,000 ruins dotting the jungle-clad Tikal National Park. It's a popular day trip from nearby Flores, but you can visit on a day or overnight tour by air from Guatemala City, Antigua, San Ignacio in Belize, or Cancun in Mexico. Highlights include the Great Plaza, Temple of the Jaguar, and Temple of the Masks.
Yaxha
Located between Tikal and Belize, the Yaxha archeological site is the third largest Maya site in Guatemala, with more than 500 ruins. Full-day Yaxha tours run from Flores by coach or Guatemala City by air, and many tours take in neighboring ruins of Nakum and Naranjo, which constitute the most densely populated region of the Maya Classic Period.
Aguateca
Aguateca also dates back to the Classic Period and is one of the best preserved Maya ruins in Guatemala, dating back to 300 BC. Visiting Aguateca is as much about the journey as the destination—cruise down the Rio Pasion, spot crocodiles and iguanas, then climb to the ruins and gaze out over Petexbatun Lagoon.
El Mirador
Ranking as Guatemala's second-largest Maya site, El Mirador is home to the greatest concentration of pre-Classic Maya ruins in the world, with a history dating back as far as 2000 BC. Located in the Mirador-Río Azul National Park in El Petén near the Mexican border makes it a popular day trip from the Yucatan Peninsula.
Quirigua
Quirigua might be one of the smallest Maya sites in Guatemala, but it still packs in some impressive gems, including the largest block of stone carved by the Mayas, which weighs more than 65 tons (59 metric tons). Day trips from Antigua or Guatemala City often combine a walking tour of Quirigua with a trip into Honduras to see the UNESCO-listed ruins of Copán.
Iximche
Located less than a two-hour drive from Guatemala City, Iximché was once the capital of the Kaqchikel Maya, and its magnificent ruins include ceremonial plazas, temples, and ball courts. Guatemala City tours often include a morning or afternoon trip to the ruins.
Mixco Viejo
Just north of Guatemala City in Chimaltenango, Mixco Viejo is another easy day or half-day trip from Guatemala City. The former capital of the Poqomam Maya kingdom, the archeological site of Mixco Viejo is home to about 120 structures, including temples, pyramids, palaces, and ball courts.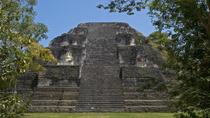 64 Reviews
Take an exciting air tour from Guatemala City to discover the beauty and ancient history of the Mayan ruins of Tikal! After a scenic flight to Tikal, spend a ... Read more
Location: Guatemala City, Guatemala
Duration: 15 hours (approx.)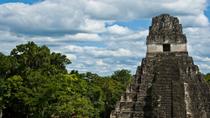 34 Reviews
Discover the beauty and ancient history of the Mayan ruins of Tikal on this air tour from Antigua! Enjoy a scenic flight to Tikal and spend the day exploring ... Read more
Location: Antigua, Guatemala
Duration: 16 hours (approx.)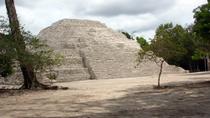 5 Reviews
Discover the Mayan ruins of Tikal and Yaxha on this overnight tour from Guatemala City! Head to the jungle of Guatemala on this 2-day adventure and admire the ... Read more
Location: Guatemala City, Guatemala
Duration: 2 days (approx.)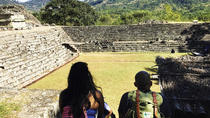 6 Reviews
Explore the archeological ruins of Copán, a UNESCO World Heritage-listed site of the Mayan Empire, on this full-day trip from Guatemala City. Head by ... Read more
Location: Guatemala City, Guatemala
Duration: 14 hours (approx.)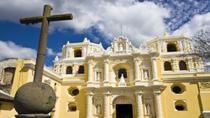 10 Reviews
See Guatemala's mixture of Mayan and Spanish influences on this 8-hour tour from Guatemala City to the Iximché ruins and the city of Antigua. Learn about ... Read more
Location: Guatemala City, Guatemala
Duration: 8 hours (approx.)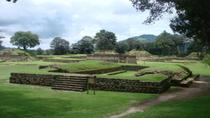 4 Reviews
Experience Guatemala's mixture of Spanish and Mayan influences on this full-day tour of Iximché and Antigua. Learn about Mayan history from your ... Read more
Location: Antigua, Guatemala
Duration: 8 hours (approx.)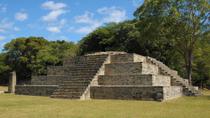 4 Reviews
Discover the beauty of the ancient ruins of Copan and Quirigua on this overnight trip from Guatemala City! After a scenic drive in a comfortable vehicle, spend ... Read more
Location: Guatemala City, Guatemala
Duration: 2 days (approx.)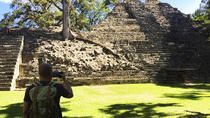 1 Review
Travel to the UNESCO World Heritage-listed site of Copán, one of the most elaborate cities of the Mayan Empire, on this full-day trip from Antigua. Enjoy ... Read more
Location: Antigua, Guatemala
Duration: 16 hours (approx.)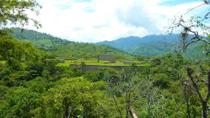 2 Reviews
Explore the Mayan ruins of Mixco Viejo on a day trip from Antigua. Discover the rich history behind the temples, pyramids and ball courts of this archeological ... Read more
Location: Antigua, Guatemala
Duration: 8 hours (approx.)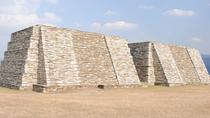 2 Reviews
Take a day trip from Guatemala City and explore a  moderate sized ruined city of the Maya civilization,  the  ruins of Mixco Viejo. Discover the fascinating ... Read more
Location: Guatemala City, Guatemala
Duration: 8 hours (approx.)