Say "Guilin" and watch the looks of rapture (and pride) on the faces of Chinese people. Dotted with supernaturally lovely karst topography gracing the Li River (Lí Jiāng) - these bizarre limestone upthrusts shape-shifting in dancing mists and haze - the city's beauty has been celebrated for generations by painters and poets.

Day 1: Caves as Sculpture Galleries

Firstly, Guilin is home to a 1,000-year-old Buddha cave carving – you really should visit Returned Pearl Cave on Wave-Subduing Hill to see it and other Song and Tang dynasty carvings. But the really impressive sculptor here is nature. Take a trip to Reed Flute Cave to see the spectacular natural rock formations, illumined by colored lights. Seven Star Cave and Dark Dragon Cave are similarly breathtaking.

Day 2: Climb Every Mountain

Don't just gaze at those misty, Chinese-etching prints – get out there and engage with them! Elephant Hill will give you a sweeping view of Guilin, as will Solitary Beauty Peak. If your leg muscles are up to it, try Folded Brocade Hill with its Ming pagodas, or Pagoda Hill with its view of a chasm said to resemble the moon's surface.

Day 3: Take Me to the River

After all that roaming of caves and peaks, it's time to take a little more laid-back approach to the scenery. A river cruise will not only give you a magical perspective on the landscape, but will give you a glimpse of local riverside life – an instant snapshot of a period of rapid change in the region. You can spend a whole day floating to Yangshuo and travel back inland for another take on the area.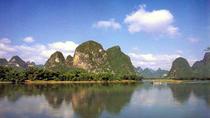 59 Reviews
Take a day trip from Guilin along the impressionable Li River, twisting and turning through lush Chinese landscape that will have you 'snap happy' with the ... Read more
Location: Guilin, China
Duration: 10 hours (approx.)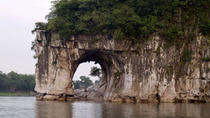 6 Reviews
Short on time? Then this private half-day sightseeing tour of Guilin is perfect. Visit the hot spots of Guilin and its magical surroundings in a short but ... Read more
Location: Guilin, China
Duration: 3 hours 30 minutes (approx.)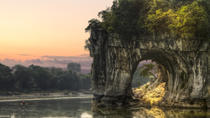 7 Reviews
The scenery of Guilin has been called 'the most magnificent under heaven.' Travel with a knowledgeable local guide on this private, full-day sightseeing tour ... Read more
Location: Guilin, China
Duration: 7 hours (approx.)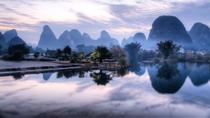 4 Reviews
Explore China's most beautiful mountains and waterways on a day trip to Guilin from Shanghai. Guilin is renowned for its famous natural scenery, and was a ... Read more
Location: Shanghai, China
Duration: 14 hours (approx.)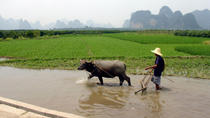 The Li River cruise from Guilin to Yangshuo is the centerpiece of any Guilin trips and the Longji Terrace Fields will be a bonus for your journey. By taking a ... Read more
Location: Guilin, China
Duration: 2 days (approx.)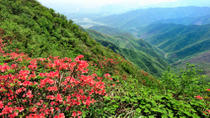 2 Reviews
Experience two of Guilin's gems on this private tour. Take an exciting chairlift ride to the top of Yao Mountain, beautiful year-round, for stunning views of ... Read more
Location: Guilin, China
Duration: 5 hours (approx.)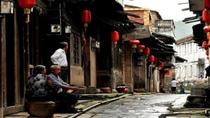 On this private tour, head from Guilin along the Li River to discover traditional local lifestyle and witness an impressive natural gem. Stroll through ancient ... Read more
Location: Guilin, China
Duration: 4 hours (approx.)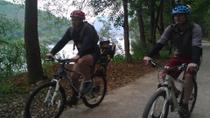 1 Review
Enjoy an amazing outdoor adventure that's perfect for the whole family on this 5-day Yangshuo tour from Guilin. Take guided bike rides through scenic mountain ... Read more
Location: Guilin, China
Duration: 5 days, 4 nights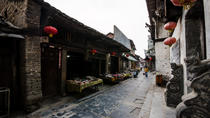 1 Review
This small-group tour takes you to discover Daxu Anceint Town. It was one of the four most important and prosperous towns in Guilin. With Li River winding ... Read more
Location: Guilin, China
Duration: 3 hours (approx.)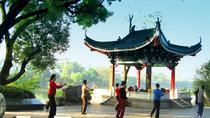 Visit the most popular attractions in Guilin including Elephant Trunk Hill, Fubo Hill and Reed Flute Cave. Also explore local lifestyle and taste authentic ... Read more
Location: Guilin, China
Duration: 7 hours (approx.)