This trip leads you past the famous bulb fields of Lisse and the forest area of Bloemendaal, Overveen and Bentveld. Millions of tulips and other bulb flowers ...
Location: Santpoort-Noord, Netherlands
Duration: 4 to 8 hrs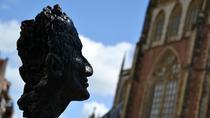 Explore the Golden Streets of Haarlem, discover unique stories and unlock recommendations to local shops and cafes as you solve 12 cryptic clues. This city ...
Location: Haarlem, Netherlands
Duration: 1 to 2 hrs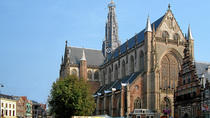 1 Review
Explore the medieval Dutch town of Haarlem on this 2-hour, private walking tour with a local guide. Your tour is customizable, so you can see the attractions ...
Location: Haarlem, Netherlands
Duration: 2 hours