Church St Michaelis (Michaeliskirche)
The baroque Protestant Church of St. Michaelis (Michaeliskirche) is a Hamburg landmark. Its famous clock tower soaring above the city roofs has been a beacon for sailors since the 1680s. The copper dome and gold clock of St. Michaelis' ...
Tours & Tickets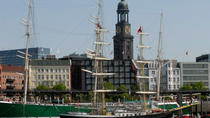 91 Reviews
See the best of Hamburg on an easy and convenient hop-on hop-off sightseeing tour! The perfect do-it-yourself tour in Hamburg, the hop-on hop-off tour allows ... Read more
Location: Hamburg, Germany
Duration: 1 day (approx.)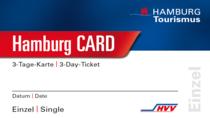 12 Reviews
With city-state traditions reaching back for centuries, Hamburg has always played a special political and cultural role in Germany's history.
Location: Hamburg, Germany
Duration: Varies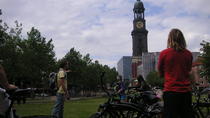 8 Reviews
Discover Hamburg on a 3.5-hour guided bike tour. Your tour guide will show you the main sights and tell you all the important facts, figures and stories. There ... Read more
Location: Hamburg, Germany
Duration: 3 hours 30 minutes (approx.)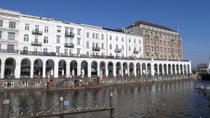 Enjoy the Private Guided Tour: Hamburg and discover the many different locations and landmarks in this unique city and experience the city like the locals by ... Read more
Location: Hamburg, Germany
Duration: 3 hours (approx.)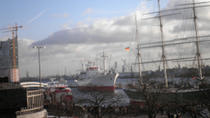 Experience the diversity of Hamburg in a 2-hour guided tour in your own bus, or other vehicle ordered by you. Hamburg's most famous locations such as: The ... Read more
Location: Hamburg, Germany
Duration: 2 hours (approx.)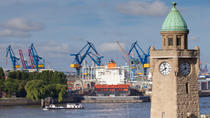 4 Reviews
See the best of Hamburg while you're in port on an easy and convenient hop-on hop-off sightseeing tour including a harbor cruise! The perfect do-it-yourself ... Read more
Location: Hamburg, Germany
Duration: Flexible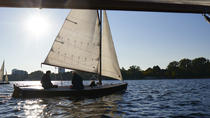 Set sail with a professional skipper. Indulge yourself in this small group (maximum of 6 people) sailing experience. Learn about Germany's second largest ... Read more
Location: Hamburg, Germany
Duration: Flexible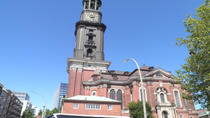 2 Reviews
Discover Hamburg in a 2-hour guided city walking tour and see the changes the city underwent over the centuries. Explore the city's historical locations as you ... Read more
Location: Hamburg, Germany
Duration: 2 hours (approx.)