Qinghefang Ancient Street Tours
Not far from the serene and calming West Lake area that the city of Hangzhou is famous for is the charming Qinghefang Ancient Street. This area is considered to be the best preserved part of "old" Hangzhou; where it's still possible to amble among century old stores selling traditional fans or pharmacies prescribing ancient Chinese herbs and medicines. Even though the 1,500 foot (457.2 meter) long Qingefang Ancient Street serves as a main pedestrian thoroughfare, the entire historic district is comprised of 16 old-fashioned lanes where small restaurants and traditional quadrangle houses from the Ming and Qing Dynasties still occupy the bustling street corners.

One of the most notable shops that still operates along the street is the Zhang Xiao Quan scissor shop, which has been in business since 1663. This classic folk industry of Hangzhou produces some of the finest scissors and blades in the country, and these crafts are in good company along a street where artisans still sell the silk parasols and brocades which have been a symbol of the Qinghefang artistic community for centuries.

Nearby, the ancient pharmacy of Bao He Hall has been concocting herbal remedies for patients for centuries and is famously known as a place that will prescribe herbs to the poor free of charge. It is a fully functioning pharmacy and foreign visitors are welcome to enter the shop to describe their ailments and try their hand at finding relief through traditional Chinese medicine. Though Qinghefang still sees its healthy number of tourists given its authenticity, unlike other "historic" centers which are rebuilt replicas of a bygone era, Hangzhou's Qinghefang Ancient Street is the real deal where visitors can spend a few hours peeking into windows of the city of Hangzhou's past.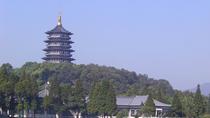 On this full-day tour of Hangzhou, visit some of the city's top attractions including the Leifeng Pagoda, the China National Silk Museum and Qinghefang Street. ... Read more
Location: Hangzhou, China
Duration: 8 hours (approx.)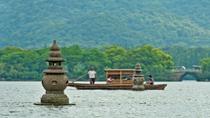 2 Reviews
Experience Hangzhou your way with this private transfer service around the city. Create your own sightseeing itinerary and enjoy the flexibility to explore at ... Read more
Location: Hangzhou, China
Duration: 8 hours (approx.)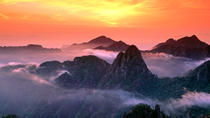 Spend an entire week exploring the best of eastern China! With a private guide to show you around the different attractions in Shanghai, Suzhou, Hangzhou and ... Read more
Location: Shanghai, China
Duration: 8 days (approx.)