Hangzhou RECOMMENDATIONS See all
Top Nightlife Experiences in Hangzhou
By Viator, March 2018
No reviews, be the first!
Hangzhou, considered to be one of the most beautiful and romantic cities in China, also has one of China's best nightlife scenes out of Shanghai. Bars, cafes, nightclubs and KTVs stay open through the wee hours of the morning, allowing visitors to have a beer with other foreigners at a Western-style pub or drink baijou like the locals.

For families and early birds, Hangzhou has two excellent options for dinner and a show. Impression West Lake, staged and choreographed by the man behind the 2008 Beijing Olympic Games Opening Ceremonies, portrays a love story out of local folklore using the natural surroundings as the stage. For an entertaining look into the thousand-year history of Hangzhou, grab a seat for Romance of the Song Dynasty, a performance including Chinese acrobatics, ballet and traditional folk dances.

For a rowdy and raucous night on the town, head to the bars and clubs of Nanshan Road. Ease your way into the night with a cocktail at JZ Club, an easy-going, sophisticated bar with live jazz performances nightly. Duck in to La Luna Bar for a drink with a view of the water, or for Latin music and dancing, try Night & Day. Slightly less wild but equally lively are the bars and clubs of Shugang Road, including the expat-favorite Maya Bar, super chill Reggae Bar and the popular and loud You To.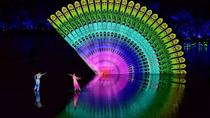 West Lake, a must-see in Hangzhou which is awarded as an UNESCO World Heritage Site since 2011 because it reflects "an ideal fusion of humans and ... Read more
Location: Hangzhou, China
Duration: 4 hours (approx.)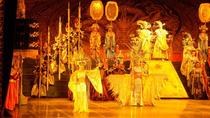 On this night out in Hangzhou, experience the beauty and uniqueness of Chinese performing arts during the 'Romance of the Song Dynasty' culture show. Enjoy a ... Read more
Location: Hangzhou, China
Duration: 4 hours 30 minutes (approx.)