Despite being a modern city of over six million people, Hangzhou still prominently features a large number of ancient style temples and pagodas where visitors may feel as if they're passing time in the Hangzhou of old. Take a stroll through manicured temple grounds, gaze at the multi-tiered pagodas and make incense offerings inside spiritual and smoke-filled halls. Temple activities aside, many of the temples and pagodas of Hangzhou are located in scenic areas of the city where the view alone justifies a visit, regardless of religious affiliation.

While some of the more popular temples in Hangzhou such as Lingyin Temple or Six Harmonies Pagoda receive most of the attention, there are numerous lesser-visited temples scattered about the medium- sized city where visitors can go to escape the crowds. At the Three Temples of Tianzhu Hill, three tranquil temples rest in forested woodlands and each has a history dating back over 1,000 years. As Tianzhu Hill is far less trafficked than nearby Lingyin Temple, it's become a place where many local Buddhists come to worship and relax in the serene hillside environment. Back in the downtown section of Hangzhou, the Confucius Temple exhibits how visiting local temples can also be an educational experience. Constructed over 1,200 years ago the temple is meant to honor the great philosopher Confucius, and visitors to the temple are able to learn the history behind the religion of Confucianism and inspect ancient pieces of calligraphic masterpieces that local Chinese scholars still study to this day.

More than ornately decorated sanctuaries that are good for snapping a few photos, visits to the temples and pagodas of Hangzhou allow visitors to peek into the religious customs of local worshippers, learn the lengthy history of religious founders and get accustomed to the spiritual lore revolving around the city of Hangzhou.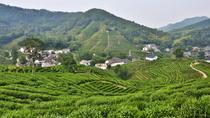 12 Reviews
This comprehensive full-day tour of Hangzhou delivers you by private vehicle to notable highlights: Take a boat ride around the UNESCO-listed West Lake, view ... Read more
Location: Hangzhou, China
Duration: Approximately 6-8 hours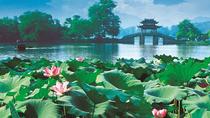 8 Reviews
Take in a full day of Hangzhou's elegant landscapes on this sightseeing tour with a local guide. Explore Lingyin Temple, a secluded Zen retreat near ... Read more
Location: Hangzhou, China
Duration: 8 hours (approx.)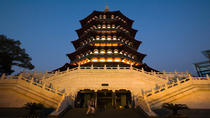 1 Review
On this full-day coach tour of Hangzhou, visit some of the city's must-see places including the Leifeng Pagoda, the China National Silk Museum and Qinghefang ... Read more
Location: Hangzhou, China
Duration: 8 hours (approx.)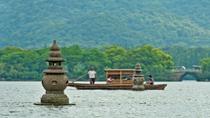 2 Reviews
Experience Hangzhou your way with this private transfer service around the city. Create your own sightseeing itinerary and enjoy the flexibility to explore at ... Read more
Location: Hangzhou, China
Duration: 8 hours (approx.)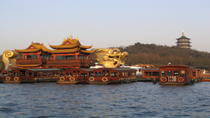 Create your own Hangzhou sightseeing schedule while enjoying private transportation around the city! You'll have the flexibility to explore at your own pace ... Read more
Location: Hangzhou, China
Duration: 4 hours (approx.)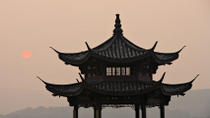 113 Reviews
Travel to Hangzhou, a city rich in culture, history and scenery, on a day trip from Shanghai. Accompanied by a knowledgeable guide, admire the architecture of ... Read more
Location: Shanghai, China
Duration: 10 hours (approx.)