Makena
As the population center for South Maui's original inhabitants, Makena is heavily steeped in ancient history and culture.  And although much of modern Makena has been developed with waterfront resorts and homes, this history is still evident at ...
Tours & Tickets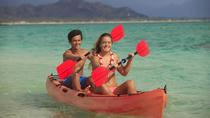 12 Reviews
Experience the best of both worlds with a combined Maui kayaking, snorkeling and hiking tour! You'll kayak and snorkel along the beautiful Makena coastline, ... Read more
Location: Maui, Hawaii
Duration: 6 hours (approx.)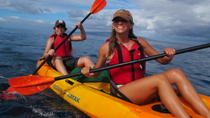 2 Reviews
This tour is a Maui snorkel and kayak tour with turtles, dolphins, and reef fish. A fun family activity on Maui in the heart of turtle town.
Location: Kihei, Hawaii
Duration: 3 hours (approx.)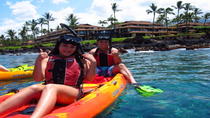 15 Reviews
Maui's ultimate full-day ocean adventure takes you on a Maui kayaking adventure through Makena Bay, snorkeling over colorful reefs, and surfing Maui's ocean ... Read more
Location: Maui, Hawaii
Duration: 6 hours 30 minutes (approx.)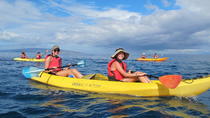 1 Review
Kayak and snorkel with turtles and fish on Maui! Fabulous kayaking and snorkeling in turtle town on the south side of Maui near Wailea. More snorkeling and ... Read more
Location: Kihei, Hawaii
Duration: 4 hours (approx.)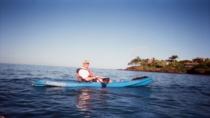 11 Reviews
Take a leisurely paddle on the southern shore of the island in Makena Bay, past Little Beach and Big Beach out towards LaPerouse. You will have ample ... Read more
Location: Maui, Hawaii
Duration: 2.5 - 4.5 hours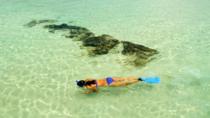 The Maui South Shore Kayak and Snorkel Tour combines an enjoyable lengthy paddle along the beautiful Makena coastline with a snorkeling adventure of a ... Read more
Location: Maui, Hawaii
Duration: 4 hours 30 minutes (approx.)
Ocean Freedom and Reef Explorer are 40' RIB (rigid inflatable) jet boats. This means the boats cruise at 25-27 knots, providing less travel time and more time ... Read more
Location: Maalaea, Hawaii
Duration: 12 hours (approx.)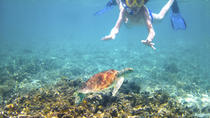 46 Reviews
This fun and educational Maui kayaking tour starts at Makena Landing and paddles around the bay area. The calm, clear ocean is perfect for various water ... Read more
Location: Maui, Hawaii
Duration: 3 hours (approx.)
Alii Nui transforms into "Club Alii Nui" every Friday night; dance to music provided by one of Maui's premier DJ's, enjoy a premium open bar ... Read more
Location: Maalaea, Hawaii
Duration: 2 hours 30 minutes (approx.)