After experiencing the natural and cultural delights of Hawaii's four main islands, you'll be hard pressed to figure out which was your favorite. Nature reigns supreme here, from active volcanoes to gushing waterfalls, but manmade attractions like the Pearl Harbor memorial are just as stirring. The currency in Hawaii is the US dollar. English is the official language, as is Hawaiian, which many locals speak, as well.
Big Island of Hawaii
Cruises to the Big Island – the largest and southernmost island in the Hawaiian archipelago – pull into port in either Kona, on the west side of the island, or Hilo, on the east side. Imposing volcanoes and island-grown coffee are what set this island apart from the others. Take a Kona coffee tour, visit Hawaii Volcanoes National Park or zipline over waterfalls.
Kauai
Kauai – the Garden Isle – lies at the northern end of the Hawaiian Islands. Known for being the greenest of all the islands, it boasts a landscape so incredible, it's been featured in dozens of movies, including Jurassic Park, The Descendants and Tropic Thunder. Film location tours make a great shore excursion. Ships dock in Nawiliwili Harbor on the southeast coast.
Maui
Sitting pretty between Oahu and the Big Island, Maui is the second-largest of the islands. Don't miss the Hana Highway (aka Road to Hana), perhaps the island's most famous attraction, which takes you past waterfalls and beaches. Ships dock in Kahului Harbor on the northern coast or anchor off Lahaina on the western coast.
Oahu
Oahu is the most populous of the islands and is home to the state capital, Honolulu, where cruise ships dock in the harbor by the Aloha Tower Marketplace. Oahu is where you'll find Hawaii's big-name attractions like Pearl Harbor, Diamond Head, the Polynesian Cultural Center and the Dole Pineapple Plantation. You can also take to the water on a submarine shore excursion or stand-up paddleboard lesson.
Mainland Departure/Arrival Ports:
Los Angeles
Ships depart from the World Cruise Center in San Pedro, about 20 miles (70 km) south of downtown (except Carnival ships, which leave from Long Beach). Arrive in town early or stay late to see the bright lights of Hollywood or take a for a pre- or post-cruise helicopter tour shore excursion.
San Diego
Cruises dock at the B Street Cruise Ship Terminal, right in the center of downtown San Diego. If you get to town early or stay after your cruise, visit the USS Midway Museum, the San Diego Zoo (one of the country's best, known for its pandas) or charming Coronado Island.
San Francisco
Ships dock at Pier 35 at Fisherman's Wharf, at the northern end of the Embarcadero. Get ready for your cruise or relax afterward with an Alcatraz tour or Napa Valley wine country day trip, or check out some of the city's favorite neighborhoods like North Beach, the Mission and Chinatown.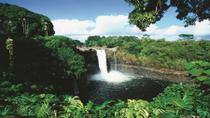 112 Reviews
On your day in port in Hilo, explore two of the Big Island's most spectacular sites on a shore excursion. First, discover Hawaii's scenic Rainbow ... Read more
Location: Hilo, Hawaii
Duration: 6 hours 30 minutes (approx.)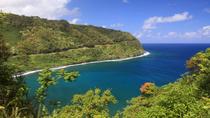 21 Reviews
Hana is considered one of Hawaii's last unspoiled frontiers, and when your cruise ship docks in Maui, you won't want to miss a shore excursion to see this ... Read more
Location: Maui, Hawaii
Duration: 8 hours 30 minutes (approx.)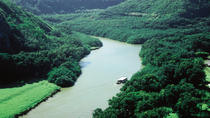 36 Reviews
Journey up to the 3,400-foot (1,036-meter) level of Waimea Canyon, "the Grand Canyon of the Pacific," on this shore excursion from Nawiliwili Harbor. Then ... Read more
Location: Kauai, Hawaii
Duration: 5 hours (approx.)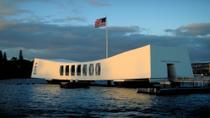 14 Reviews
Spend your time in port on Oahu on a Pearl Harbor and Honolulu shore excursion. Step back in time and learn about Hawaii's fascinating history and its leaders ... Read more
Location: Honolulu, Oahu
Duration: 6 hours 30 minutes (approx.)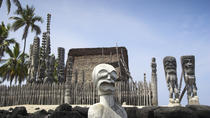 25 Reviews
While you're in port in Kona, get a taste of Big Island history and culture on this shore excursion. Learn about the history of Kona at Puuhonua o Honaunau ... Read more
Location: Kona, Hawaii
Duration: 4 hours 30 minutes (approx.)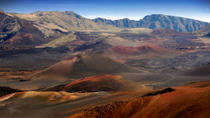 25 Reviews
While you're in port in beautiful Maui, get out and explore the natural features that make it so stunning on the Haleakala Crater shore excursion. Learn about ... Read more
Location: Maui, Hawaii
Duration: 4 hours (approx.)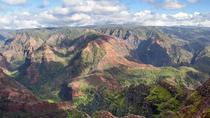 26 Reviews
In stark contrast to Kauai's lushness is Waimea Canyon State Park. Over thousands of years earthquakes and erosion have created dramatic variation in the ... Read more
Location: Kauai, Hawaii
Duration: 5 hours (approx.)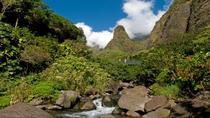 22 Reviews
While you're in port in Maui, bask in its natural tropical beauty at Iao Valley, where you'll marvel at the Iao Needle. At the Maui Tropical Plantation, let ... Read more
Location: Maui, Hawaii
Duration: 6 hours (approx.)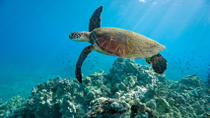 5 Reviews
The splendor of Maui isn't only what's on land – there is unlimited beauty under the water as well, and you can explore it on a snorkeling shore excursion! ... Read more
Location: Maui, Hawaii
Duration: 6 hours 30 minutes (approx.)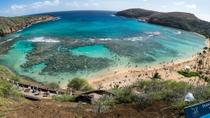 3 Reviews
While in port in Honolulu, go snorkeling at Hanauma Bay, Hawaii, one of the most popular natural attractions in the world! Hanauma Bay is a protected cove ... Read more
Location: Honolulu, Oahu
Duration: 3 hours (approx.)