Hawaii's main islands offer lots to explore: Maui's jungle waterfalls, the beginner surf breaks of Waikiki Beach on Oahu, Kauai's dramatic Na Pali coast, and Kona's rich underwater world on the Big Island. With so much adventure, Hawaii is the perfect place for a family vacation—here are some of best things to do with kids on the islands.
Maui
Head to the top of the dormant Haleakala volcano in Haleakala National Park to watch the sunrise on top of the world.

Learn to paddle an outrigger canoe in the waters off Maui.

Stay dry and see baby hammerheads and seahorses at the Maui Ocean Center.

Take a helicopter tour to soar above the thick tropical jungle setting.

Oahu
Learn the hula and eat a feast at a luau at the Polynesian Cultural Center on Oahu's North Shore.

Learn about Hawaiian history at the Bishop Museum.

Tour a historic submarine at Pearl Harbor.

Eat a delicious Dole Whip, learn about pineapples, and get lost in the hedge maze at the Dole Plantation.

Big Island of Hawaii
Take an ATV tour through taro farms in the famed Waipio Valley.

Head beneath the waves to spot turtles and schooling fish in an Atlantis submarine off Kona.

Zipline over massive waterfalls set among island greenery.

Snorkel with colorful reef fish in the protected preserve of Honaunau Bay.

Kauai
Zipline through the treetops on Kauai.

Kayak along the dramatic seaside cliffs of the Na Pali Coast.

Try a surf lesson to develop a new skill.

Take a movie filming locations tour to see Kauai spots featured in Pirates of the Caribbean and Jurassic Park.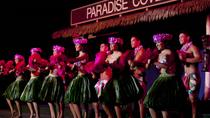 975 Reviews
Don't miss a sunset luau at Paradise Cove Luau - it's one of the largest and most respected luau shows in Hawaii. If there is one experience you must have ... Read more
Location: Waikiki, Oahu
Duration: 5 hours 30 minutes (approx.)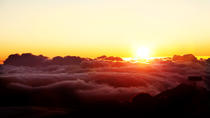 312 Reviews
Witness the dawn of a new day on a Haleakala Sunrise Tour. Standing at the top of majestic Mt. Haleakala, renowned for its stunning sunrises and beauty, ... Read more
Location: Maui, Hawaii
Duration: 7 - 8 hours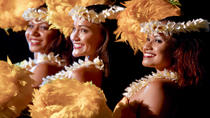 478 Reviews
The Old Lahaina Luau is a must-do for visitors to Hawaii wanting to experience a traditional Hawaiian luau. An evening of traditional cuisine, music, cultural ... Read more
Location: Maui, Hawaii
Duration: 3 hours (approx.)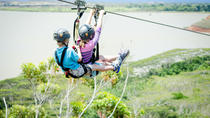 9 Reviews
Travel the longest lines on Kauai. Try the Screamin' I'o harness that allows you to fly hands free like your favorite superhero. Zip above the beautiful Waita ... Read more
Location: Koloa, Hawaii
Duration: 3 hours (approx.)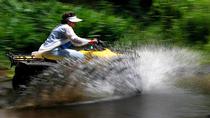 102 Reviews
Explore the royal lands above legendary Waipiʻo Valley, the ʻValley of the Kingsʻ. Enjoy the vistas over the valley, learn itsʻ extraordinary history from ... Read more
Location: Kukuihale, Hawaii
Duration: 3 hours 30 minutes (approx.)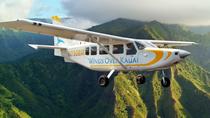 79 Reviews
Choose 1 passenger when booking to see your pricing options and see Kauai on a deluxe sightseeing flight! For approximately an hour, you'll enjoy Kauai's ... Read more
Location: Lihue, Kauai
Duration: 65 minutes (approx.)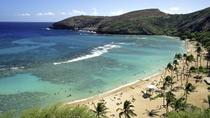 393 Reviews
Go for a snorkel at Hanauma Bay Hawaii, one of the most popular natural attractions in the world! While Hanauma Bay snorkeling you'll spot schools of colorful ... Read more
Location: Honolulu, Oahu
Duration: 5 hours (approx.)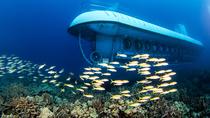 47 Reviews
Dive beneath the sea on Kona Submarine tours! An Atlantis Kona adventure in a Big Island submarine is the best way to experience Hawaii's magical ocean world.
Location: Kona, Hawaii
Duration: 60 minutes (approx.)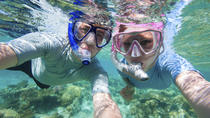 17 Reviews
Experience the beauty of the Kona Coast at picturesque Kealakekua Bay on an afternoon snorkel cruise. With equipment onboard and expert instruction available, ... Read more
Location: Kona, Hawaii
Duration: 3 hours 30 minutes (approx.)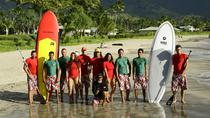 9 Reviews
Looking for something different to do this summer in Kauai? You've always wanted to surf, and now here's your opportunity to learn how with Kauai surfing ... Read more
Location: Kauai, Hawaii
Duration: 2 hours (approx.)