The 2,700-mile-long Mighty Mekong is the 12th-longest river in the world and the main artery of Southeast Asia. Its flowing waters are the beating pulse for a region that includes the fertile delta in Ho Chi Minh City, the scenic hills of Laos, the thick forests in Thailand and Cambodia and even the Yunnan province of China and the Tibetan Plateau. 
The Mekong River serves as a hub for life in Southeast Asia, and it's home to some of the region's most unique biodiversity. Farmers grow exotic fruits along the lush shores; fishermen cast handmade nets in search of the day's catch; and bustling communities come to life each morning along the banks of this massive river.  
A trip along the Mekong River provides travelers with a quiet break from the electricity of city streets, while still granting easy—and scenic—access to some of Southeast Asia's most-popular cities, including Ho Chi Minh City, Phnom Penh, Luang Prabang and Vientiane. River tours in small traditional boats, tubing and even high-speed vessels offer visitors a chance to get up close with the culture and community that thrives along the Mekong's waters. 
Practical Info
The Mekong River is easily accessible from several major cities, including Ho Chi Minh City in Vietnam, Vientiane in Laos and Phnom Penh in Cambodia. The river is home to some of the largest freshwater fish in the world, and lucky travelers may even spot one of the estimated 85 Irrawaddy dolphins that exist only in the Mekong's waters.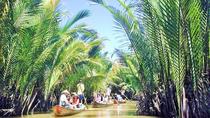 634 Reviews
Travel to the heart of the Mekong Delta on this small group adventure tour from Ho Chi Minh City. You'll board a private longtail boat, experience the ... Read more
Location: Ho Chi Minh City, Vietnam
Duration: 8 hours (approx.)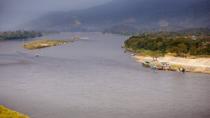 Travel with a private guide from Chiang Rai to the Golden Triangle region, visiting hill tribe villages and historical towns before crossing the border into ... Read more
Location: Chiang Mai, Thailand
Duration: 11 hours (approx.)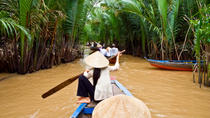 64 Reviews
Experience rural life in Vietnam with a boat ride on the Mekong Delta! This day trip from Ho Chi Minh City to Cai Be takes you to tranquil fruit orchards, a ... Read more
Location: Ho Chi Minh City, Vietnam
Duration: 10 hours (approx.)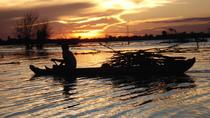 25 Reviews
Take a trip into the Cambodian countryside and along the Mekong River on this half-day, small-group tour from Phnom Penh. Travel out of the city by tuk-tuk, ... Read more
Location: Phnom Penh, Cambodia
Duration: 4 hours (approx.)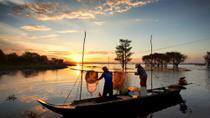 3 Reviews
Immerse yourself in the Mekong Delta region on a guided overnight trip that explores daily life along the mighty Mekong River. Travel by boat through the broad ... Read more
Location: Ho Chi Minh City, Vietnam
Duration: 2 days (approx.)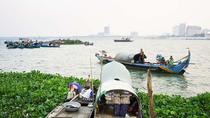 1 Review
For people who love to fish or just want a once in a life time early morning experience on the majestic Mekong and Tonle Sap Rivers. Join a local fisherman for ... Read more
Location: Phnom Penh, Cambodia
Duration: 4 hours (approx.)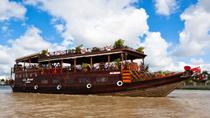 7 Reviews
Coast around the Mekong Delta for a day – on a converted rice barge, a local boat and a motor cart – and catch a glimpse of traditional Vietnamese life along ... Read more
Location: Ho Chi Minh City, Vietnam
Duration: 8 hours 30 minutes (approx.)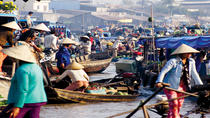 Navigate the urban streets and rural outskirts of Ho Chi Minh City on this four-day tour with a local guide. See the southern capital's top attractions on a ... Read more
Location: Ho Chi Minh City, Vietnam
Duration: 4 days (approx.)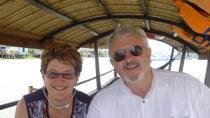 55 Reviews
Explore the Mekong River - the rice bowl of Vietnam - by boat on this full-day tour from Ho Chi Minh to the Mekong Delta. Travel by Boat along these canals ... Read more
Location: Ho Chi Minh City, Vietnam
Duration: 10 hours (approx.)