East meets west at this stunning example of French Colonial architecture in the heart of Ho Chi Minh City. The gleaming white municipal theater, which is home the Ho Chi Minh City Ballet and Symphony Orchestra, was built in 1897. Its well-lit façade casts a brilliant glow on nearby city streets. Visitors can file into the 1,800 seat theater to catch regular dress rehearsals, or buy a ticket for one of the weekly cultural shows the theater is known for. On weekends, free public performances take place on the opera house steps and the nearby park offers travelers a perfect spot to stop and enjoy the music.
Practical Info
The Saigon Opera House is located at 7 Lam Son Square in the Ben Nghe Ward of District 1 within walking distance of the 101 Hai Ba Trung bus top. The Opera House is an easy walk from the Post Office and Notre Dame.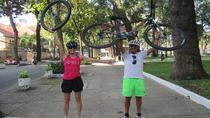 This one-day trip will provide insights into the history, culture and the daily life activities of the locals in Ho Chi Minh City.
Location: Ho Chi Minh City, Vietnam
Duration: 8 to 10 hrs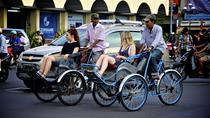 1 Review
Today we will unveil the highlights of one of Asia's most vibrant and welcoming cities, Saigon (as Ho Chi Minh City is still popularly referred to as). ... Read more
Location: Ho Chi Minh City, Vietnam
Duration: Flexible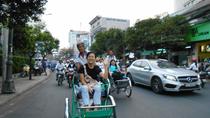 1 Review
Feel the hustle and bustle of Saigon as you travel by Cyclo the typical pedicabs of the city and experience local life up close on this night tour.
Location: Ho Chi Minh City, Vietnam
Duration: 4 hours (approx.)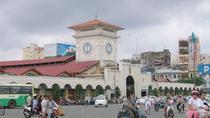 3 Reviews
Ho Chi Minh City, still popularly referred to as Saigon by the locals, is a cultural melting pot with something to offer every traveler. While the city passes ... Read more
Location: Ho Chi Minh City, Vietnam
Duration: 10 hours (approx.)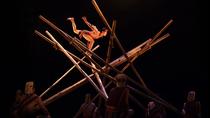 8 Reviews
Teh Dar is theatrical performance at Saigon Opera House featuring bamboo cirque, acrobatics & live tribal music. Tales & cultural traits of Vietnamese ... Read more
Location: Ho Chi Minh City, Vietnam
Duration: 60 to 70 mins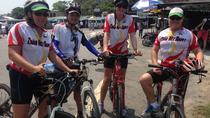 7 Reviews
Biking Ho Chi Minh city is a special way to discover all the hidden points, cultures and its charm, cycling along Saigon river, visiting local markets, old ... Read more
Location: Ho Chi Minh City, Vietnam
Duration: Flexible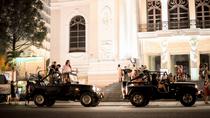 3 Reviews
Experience Saigon nightlife by Jeep, a night excursion with local experience guide on opened-air Jeep. This is an opportunity for you to discover the ... Read more
Location: Ho Chi Minh City, Vietnam
Duration: 2 hours 30 minutes (approx.)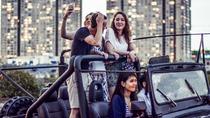 2 Reviews
Experience Saigon nightlife by Jeep, it is a food and city tour by night, this is an opportunity to live a real Vietnamese experience exactly as the ... Read more
Location: Ho Chi Minh City, Vietnam
Duration: 5 hours (approx.)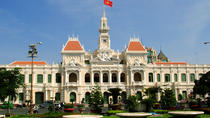 2 Reviews
Join us to experience the best Ho Chi Minh City has to offer. We will take you to see all the beautiful sights such as the Presidential Museum and Notre ... Read more
Location: Ho Chi Minh City, Vietnam
Duration: 8 hours (approx.)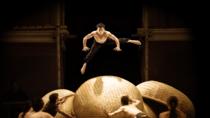 35 Reviews
Giant woven baskets turn into flamingos and crabs, among other imaginative creatures and contraptions, thanks to the clever performers behind the A O Show. ... Read more
Location: Ho Chi Minh City, Vietnam
Duration: 60 to 70 mins