125 Reviews
Address:

Port Arthur Historic Site, Arthur Highway, Hobart 7182, Australia

Admission:

Half-day pass starts at AU$30
Port Arthur
Tasmania's No. 1 visitor attraction is the former convict settlement of Port Arthur, a ghostly and eerie heritage area just outside Hobart. Built to reform and rehabilitate convicts, Port Arthur was a key part of convict discipline within the Colonial system whose philosophy was "a machine for grinding rogues into honest men." Today, the site is part of the Australian Convict World Heritage sites and is listed as a UNESCO World Heritage site.

Covering about 100 acres (40 hectares), the crumbling ruins of the penal settlement include the Penitentiary, the Separate Prison, the Dockyard, the Port Arthur gardens, the Coal Mines Historic Site, Cascades Female Factory and Gothic church.
The stories of Port Arthur are told in many different ways. Interactive displays tell the tragic story of the 12,500 convicts who served time here from 1830 to 1877, and after-dark ghost tours reveal the presence of the site's many ghosts.

You don't need to take a ghost tour to feel a shiver at Port Arthur, as the site has a palpable sense of doom, despite its beautiful natural bushland and harbor setting. Take a tour to learn more about the inmates, or join a cruise to the Isle of the Dead, the final resting place for many of the convicts.
Practical Info
Port Arthur is on the Tasman Peninsula, 60 km (37 miles) south of Hobart. The peninsula is joined to the mainland by a narrow isthmus, Eaglehawk Neck, which in convict days was patrolled by hungry guard dogs. These days you can enjoy the scenic drive from Hobart if you're driving, or join an organized tour to visit Port Arthur for the day.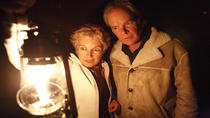 16 Reviews
Take a lantern-lit ghost tour of the Port Arthur Historic Site, one of the most haunted locations in Australia! Hear spooky tales about this UNESCO World ... Read more
Location: Port Arthur, Australia
Duration: 90 minutes (approx.)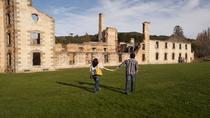 6 Reviews
Take a walk into the past at the Port Arthur Historic Site! With a two-day pass to this UNESCO World Heritage Site, you'll go on a guided walking tour, have ... Read more
Location: Port Arthur, Australia
Duration: 2 Consecutive days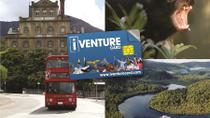 6 Reviews
See Tasmania and beyond with a See Tasmania Card or Five in One Attraction Pass. It's the smart travel companion for every visitor to Tasmania. You can choose ... Read more
Location: Hobart, Australia
Duration: Flexible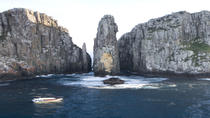 88 Reviews
Explore the Tasman Peninsula from both land and sea on a full-day excursion from Hobart. See the Tasman Peninsula from the water on a three-hour wilderness ... Read more
Location: Hobart, Australia
Duration: 10 hours 30 minutes (approx.)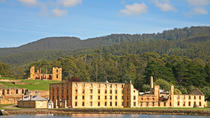 156 Reviews
Do you enjoy historical tours? This full day tour from Hobart has been designed to allow as much time as possible to explore Port Arthur. Formerly a convict ... Read more
Location: Hobart, Australia
Duration: 8 hours (approx.)
3 Reviews
Take an activity-packed day trip from Hobart that showcases the best of the Tasman Peninsula. You'll visit Port Arthur Historic Site, part of the UNESCO World ... Read more
Location: Hobart, Australia
Duration: 11 hours (approx.)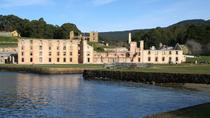 2 Reviews
Take a day trip from Hobart to explore Tasmania's convict history. Highlights include a guided tour of the Port Arthur Historic Site and a visit to the ... Read more
Location: Hobart, Australia
Duration: 9 hours (approx.)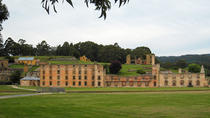 42 Reviews
Set off on a full day trip from Hobart and discover Port Arthur Convict Site, Tasman National Park and the Isle of the Dead! Suitable for the whole family, ... Read more
Location: Hobart, Australia
Duration: 8 hours (approx.)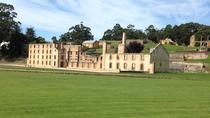 2 Reviews
Take a private and fully personalized day trip to the Port Arthur Historic Site for a trip back in time to another era. Explore the Tasman Peninsula for a full ... Read more
Location: Hobart, Australia
Duration: Flexible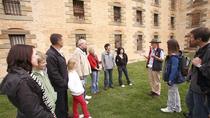 4 Reviews
This popular 11-hour Port Arthur day trip showcases fascinating Tasmanian history, the natural attractions of the Tasman Peninsula, and Tasmania's unique ... Read more
Location: Hobart, Australia
Duration: 11 hours (approx.)