Here are some of the best adventure activities near Hobart to jump-start your stay.
Tasmania is Australia's most mountainous state, so it's no surprise that there are some mountain-oriented activities in this roundup. Just 20km from the city center, Mount Wellington does more than just offer some (pretty spectacular) views over Hobart. The Organ Pipes on Mt Wellington are a popular spot for abseiling and rock climbing. Mt Wellington is also a great spot to go horse riding, and for those up for a little more rough-and-tumble, there are extensive 4WD tracks through the greater park that are accessible in summer. Permits are required to 4WD in the park, so make sure to organise that before you go, or jump on a tour and avoid needing to worry about it. The biggest attraction on Mt Wellington in terms of adventure activities however is mountain biking. With challenging rides for experienced riders and friendlier tracks with a few jumps for those who are out of practice, there's something for everyone.
Bruny Island is celebrated as one of Australia's premier ecological reserves. For a real adventure, see the things many people miss out on and head under the surface. Diving at Bruny Island and the surrounding coastline will bring you face-to-face with giant kelp forests, sponge gardens, sea dragons and more, and you may even spot seals, dolphins or whales. Kayaking around Bruny Island, or the waters of Hobart, are another fantastic adventure activity near the city. If you hop on a tour you'll get the bonus of having all the important sights pointed out along the way. If speed is more your style then put yourself down for a jet boat tour. High speeds, gut-wrenching turns, and often a little informative commentary thrown in for luck, it's an experience you won't forget in a hurry.
Whale watching tours leave Hobart regularly during migration, offering visitors the chance to see humpbacks and southern right whales. The Tasmanian beaches might be too cold for casual visitors, but if you fancy yourself with a bit of a thick skin, why not try your hand at surfing? Park and Clifton Beaches are popular spots. For something completely different however, sign yourself up to go hang gliding over the Huon River.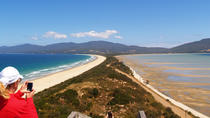 234 Reviews
Discover everything that makes Bruny Island amazing with this Sightseeing, Food & Lighthouse Tour departing Hobart, including a scrumptious island lunch. ... Read more
Location: Hobart, Australia
Duration: 10 hours (approx.)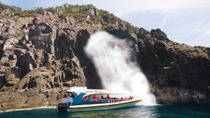 140 Reviews
Discover Tasmania's Bruny Island on this full-day tour from Hobart. Feel the awesome power of the Southern Ocean on a three-hour coastal wilderness cruise ... Read more
Location: Hobart, Australia
Duration: 9 hours 30 minutes (approx.)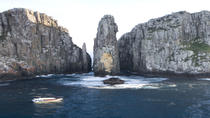 105 Reviews
Explore the Tasman Peninsula from both land and sea on a full-day excursion from Hobart. See the Tasman Peninsula from the water on a three-hour wilderness ... Read more
Location: Hobart, Australia
Duration: 10 hours 30 minutes (approx.)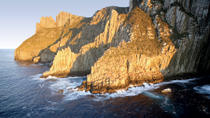 39 Reviews
Leave Hobart behind and spend a day on the Tasman Peninsula, exploring its stunning scenery and learning about its historical past. Enjoy a three-hour ... Read more
Location: Hobart, Australia
Duration: 10 hours 30 minutes (approx.)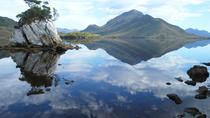 25 Reviews
Fly to Southwest National Park, Tasmania's largest national park, in a small airplane and discover the beauty of this Tasmanian Wilderness World Heritage Area. ... Read more
Location: Hobart, Australia
Duration: 8 hours (approx.)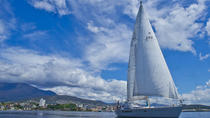 11 Reviews
Enjoy a three-hour sailing adventure in a luxury ocean racer on Hobart's Derwent River. See nature at its best, with stunning coastal scenery and an abundance ... Read more
Location: Hobart, Australia
Duration: 3 hours (approx.)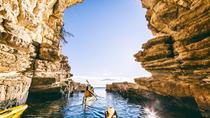 8 Reviews
Hop in a kayak to explore the gorgeous waterways around Hobart. Choose from three options: a shorter tour that leaves from the center of Hobart, or one of the ... Read more
Location: Hobart, Australia
Duration: Flexible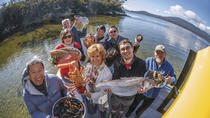 4 Reviews
Discover the underwater culinary treasures of Tasmania on a full-day gourmet seafood cruise. Help your expert guide catch fish, lobster, abalone and other ... Read more
Location: Hobart, Australia
Duration: 8 hours (approx.)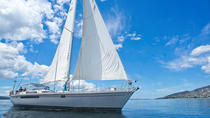 4 Reviews
Enjoy a day of sailing from Hobart's spectacular, natural harbor aboard a luxury Sydney to Hobart maxi yacht. Take the helm and help trim the sails or just ... Read more
Location: Hobart, Australia
Duration: 8 hours (approx.)
3 Reviews
Take a 5-hour lunch cruise on the River Derwent from Hobart. As you enter the d'Entrecasteaux Channel, dolphins will guide you into the pristine waters of ... Read more
Location: Hobart, Australia
Duration: 5 hours (approx.)