Just outside Hobart, Australia's second-oldest city and farthest south capital, sits the historic convict settlement of Port Arthur. Chances are, if your travels bring you to Tasmania, you'll want to visit this top attraction. The open air museum, currently part of the UNESCO-listed Australian Convict Sites, sits 37 miles (60 kilometers) outside the capital, making it a great day trip option from Hobart.
While Port Arthur is best known for its time as a penal colony, it got its start in 1830 as a timber station. For the twenty years between 1833 and 1853, the settlement housed British criminals, mostly secondary offenders, and was one of the most secure of the British penal system.
Port Arthur is best explored on a full day tour from Hobart, allowing you maximum time to explore the historic site. On a day tour, you'll have a chance to see some of the 30 restored buildings and ruins of the historic convict site, tour the penitentiary housed in a former granary and flour mill and take a cruise on Carnarvon Bay around the Isle of the Dead, where more than 1,000 Port Arthur residents were buried.
If you want to make sure you don't miss anything, a Port Arthur Historic Site 2-day pass is another good and budget-friendly option. With a 2-day pass, you'll get a guided introductory tour, a harbor cruise and access for two consecutive days to more than 30 of Port Arthur's historic buildings and ruins.
Visitors with an interest in the supernatural will know that Port Arthur has a reputation as one of Australia's most haunted sites. Whether or not you believe in ghosts, you can see Port Arthur's spookier side on an after-hours Port Arthur Ghost Tour and hear about some of the 2,000 paranormal experiences that have occurred at the historic penal colony.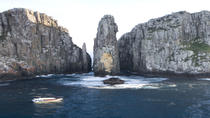 88 Reviews
Explore the Tasman Peninsula from both land and sea on a full-day excursion from Hobart. See the Tasman Peninsula from the water on a three-hour wilderness ... Read more
Location: Hobart, Australia
Duration: 10 hours 30 minutes (approx.)
36 Reviews
Over two days, enjoy a half-day tour of Hobart's major city-center attractions, plus a full-day walking tour of Port Arthur! Ideal for first-time visitors to ... Read more
Location: Hobart, Australia
Duration: 2 days (approx.)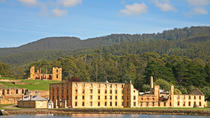 156 Reviews
Do you enjoy historical tours? This full day tour from Hobart has been designed to allow as much time as possible to explore Port Arthur. Formerly a convict ... Read more
Location: Hobart, Australia
Duration: 8 hours (approx.)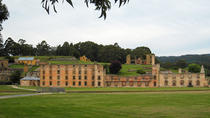 42 Reviews
Set off on a full day trip from Hobart and discover Port Arthur Convict Site, Tasman National Park and the Isle of the Dead! Suitable for the whole family, ... Read more
Location: Hobart, Australia
Duration: 8 hours (approx.)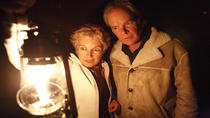 16 Reviews
Take a lantern-lit ghost tour of the Port Arthur Historic Site, one of the most haunted locations in Australia! Hear spooky tales about this UNESCO World ... Read more
Location: Port Arthur, Australia
Duration: 90 minutes (approx.)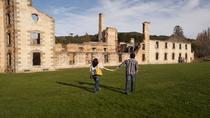 6 Reviews
Take a walk into the past at the Port Arthur Historic Site! With a two-day pass to this UNESCO World Heritage Site, you'll go on a guided walking tour, have ... Read more
Location: Port Arthur, Australia
Duration: 2 Consecutive days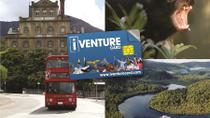 6 Reviews
See Tasmania and beyond with a See Tasmania Card or Five in One Attraction Pass. It's the smart travel companion for every visitor to Tasmania. You can choose ... Read more
Location: Hobart, Australia
Duration: Flexible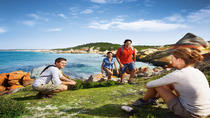 6 Reviews
Discover Tasmania's east coast on a 4-day tour that takes you from Launceston to Freycinet National Park and Port Arthur, before exploring the capital city of ... Read more
Location: Launceston, Australia
Duration: 4 days (approx.)