Cooking classes are a popular and affordable activity for travelers to Vietnam—and they are also a great way for solo visitors to meet others on the move. These culinary excursions provide a unique opportunity to explore the nation's rich culture through its diverse cuisine.

Classes are typically several hours in length, and many include a trip to local markets, where vendors explain various products and students can collect local fruits and vegetables, like green papaya and morning glory, for the day's dishes. Resident chefs help students navigate complex Vietnamese flavors and provide soy, fish sauce, spicy peppers, and any other ingredients necessary to produce some of the nation's most traditional dishes.

Students will learn how to prepare favorites like chicken with turmeric and lime leaves, green papaya salad, mackerel in banana leaves and fresh spring rolls.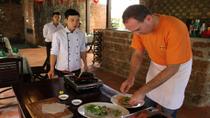 2 Reviews
Discover Vietnam through its delicious cuisine during this half-day culinary tour and cooking class. Shop at a local market and learn about the fresh ... Read more
Location: Hoi An, Vietnam
Duration: 4 hours (approx.)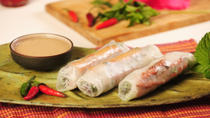 3 Reviews
Enjoy a walk through the historic Ancient Town of Hoi An before learning to prepare several delicious Vietnamese dishes during this Hoi An combo tour! On your ... Read more
Location: Hoi An, Vietnam
Duration: 4-5 hours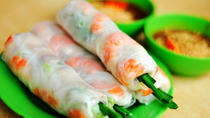 1 Review
From the garden to the plate, this 5 hours package will give you an understanding of what makes Vietnamese cooking special. After a market visit, you board the ... Read more
Location: Hoi An, Vietnam
Duration: 5 hours (approx.)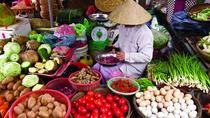 Hanoi is the capital city of Vietnam and the cultural hub of Northern Vietnam. It's cuisine is appealing to the most talented cooks. Learning can give ... Read more
Location: Hanoi, Vietnam
Duration: 4 hours (approx.)