While it's easy to fill a day or a week in Hong Kong, the former British colony and current special administrative region of China also makes a great base for exploring the wonders of  mainland China. Here are some great options for doing so.
Full-Day Tours
China's a huge country with a ton to see, but if you're pressed for time, it's possible to get a taste of the mainland on a day trip from Hong Kong. Spend a day shopping and sightseeing in Shenzen, one of China's most modern cities, or opt for a day exploring its third largest city, Guangzhou (formerly known as Canton).
Multi-Day Tours
Travelers with more time on their hands can use Hong Kong as a base for a more extensive multi-day trip through the mainland. Spend some time in Macau (the Las Vegas of Asia), float along the Li River, or explore the karst-covered landscape of Yangshuo. Other options include strolling along the Longji Rice Terraces or visiting the spectacular rock formations along the Guilin riverfront.
Things to Know
Day tours from Hong Kong to the mainland can last upwards of 14 hours.

Choose between a day trip to Shenzhen or Guangzhou or a multi-day journey through Southern China.

Many mainland China tours include hotel pickup and drop-off in Hong Kong.

Remember that Chinese visa requirements differ between Hong Kong and the mainland.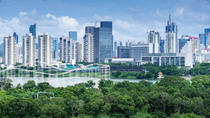 115 Reviews
Discover the vibrant city of Shenzhen on your full-day trip by rail from Hong Kong. With a local guide you'll sightsee Lichi Park and Meridian View Centre, and ... Read more
Location: Hong Kong, Hong Kong
Duration: 13 hours (approx.)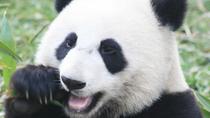 356 Reviews
Visit mainland China by catamaran on a full-day trip from Hong Kong and see some of China's iconic sights with an informative guide. Meet an adorable panda at ... Read more
Location: Hong Kong, Hong Kong
Duration: 14 hours (approx.)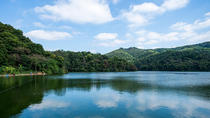 Enjoy the fresh air and spectacular views at White Cloud Mountain. Discover the Five Ram Sculpture at Yuexxiu Park, the symbol of Guangzhou.  Marvel at the ... Read more
Location: Guangdong, China
Duration: 8 hours (approx.)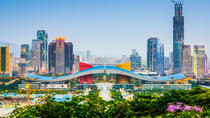 Take 1-hour train of first class ticket from downtown Hong Kong to Shenzhen.  Shenzhen has some of the most popular theme parks such as: Splendid China and ... Read more
Location: Hong Kong Region, China
Duration: 12 hours (approx.)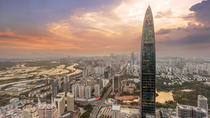 Shenzhen is a fast developing Chinese city only 1-hour train ride away from downtown Hong Kong.  Shenzhen has some of the most popular theme parks such as: ... Read more
Location: Hong Kong Region, China
Duration: 12 hours (approx.)
Take the newest bullet train from Shenzhen to Yangshuo, this train makes your leisure weekend in Yangshuo from Hong Kong for is available.  This combo package ... Read more
Location: Hong Kong, Hong Kong
Duration: 3 days (approx.)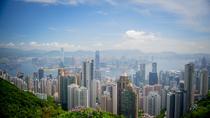 Shenzhen is an ideal day trip destination just across the border from Hong Kong. It is a general consensus that Shenzhen is Hong Kong's backyard, and shopping ... Read more
Location: Hong Kong, Hong Kong
Duration: 9 hours (approx.)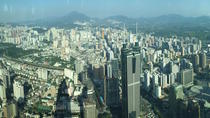 Explore the modern metropolis that links Hong Kong to mainland China on a full-day private tour of Shenzen. Learn how the city has developed into a megacity ... Read more
Location: Hong Kong, Hong Kong
Duration: 8 hours (approx.)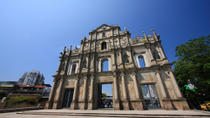 This independent 7-day tour takes you to three of China's most sought-after destinations: Hong Kong, Guangzhou and Macau. In addition to sightseeing tours in ... Read more
Location: Hong Kong, Hong Kong
Duration: 7 hours (approx.)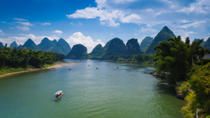 3 Reviews
Experience the best of Southern China, beginning in Hong Kong and then followed by its famous mainland neighbors - Guangzhou, Guilin, Yangshuo and Longsheng - ... Read more
Location: Hong Kong, Hong Kong
Duration: 6 days, 5 nights