When it comes to nightlife, its hard to beat the scene in Hong Kong, Asia's "World City." With everything from world class performing arts, busy night markets, post clubs and cozy jazz bars, theres a delightful mix of after-dark experiences on offer.

Hong Kong has a reputation for being prohibitively expensive for budget travelers, and while it can be pricy, it doesn't have to be. One of the city's top attractions and a necessity while you're in Hong Kong, the Symphony of Lights, is also completely free.

Where you decide to go for a night on the town is largely a matter of taste. Central District, home of the super trendy Lan Kwai Fong, is known for its rowdy collection of bars and clubs that enforce a dress code to attract the hip, young clientele, whereas the neighborhood surrounding the Central-Mid-Level escalators south of Hollywood Road are the place to find ethnic restaurants or hookah bars. For a more upscale experience, hit up the collection of bars in Knutsford Terrace in Kowloon.

For something a little more toned down, you'll find a top-notch performing arts scene, with regular performances by the Hong Kong Ballet Company, Hong Kong Dance Company and a host of local theater groups staged throughout the year.

The end of the day after the sun goes down is also a great time to experience the fast-paced pulse of Hong Kong. Take a walk along the Tsim Sha Tsui promenade (also a prime viewing spot for the Symphony of Lights, grab a bite to eat in the busy Temple Street Night Market or do some window shopping along Nathan Road's Golden Mile.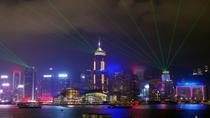 322 Reviews
Hong Kong's harbor dazzles with neon at night, but the synchronized Symphony of Lights laser show takes the nightly spectacle to another level. Cruise Hong ... Read more
Location: Hong Kong, Hong Kong
Duration: 90 minutes (approx.)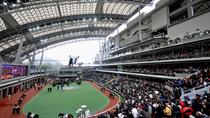 2 Reviews
This Come Horseracing Tour is available on every horse race, held in either Happy Valley Racecourse, or in Sha Tin Racecourse.  Choices of a day race or night ... Read more
Location: Hong Kong Region, China
Duration: 5 to 7 hrs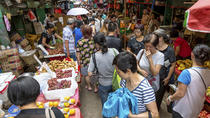 39 Reviews
Become an expert in Cantonese cuisine on a Hong Kong food tour that explores Kowloon's most authentic restaurants, markets and food stalls. Led by an ... Read more
Location: Hong Kong, Hong Kong
Duration: 3 hours (approx.)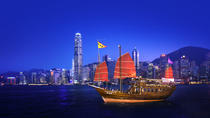 14 Reviews
This 45 minutes unique evening sailing will take you to discover the beauty of Victoria Harbour in Hong Kong. and it's a unique experience to see the entire ... Read more
Location: Hong Kong, Hong Kong
Duration: 45 minutes (approx.)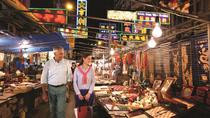 10 Reviews
A great combination of a cruise on Hong Kong's famous Victoria Harbor and a drive up to Victoria Peak for a fabulous night view and dinner followed by a visit ... Read more
Location: Hong Kong, Hong Kong
Duration: 5 hours 30 minutes (approx.)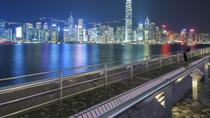 See the mesmerizing reflections of Hong Kong's neon lights wavering in the dark blue waters. Your evening begins with a 4-course set dinner at the highest ... Read more
Location: Hong Kong, Hong Kong
Duration: 5 hours (approx.)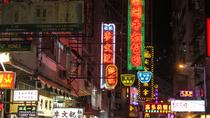 23 Reviews
See Hong Kong after dark on a 3-hour walking tour, exploring different pockets of the city with an expert local guide. This night tour covers plenty of ground, ... Read more
Location: Hong Kong, Hong Kong
Duration: 3 hours (approx.)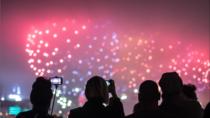 1 Review
On Saturday 17th February 2018 join this annual Chinese New Year dinner cruise on an exclusive upmarket white junk boat. Enjoy a history tour of Victoria ... Read more
Location: Hong Kong, Hong Kong
Duration: 4 hours (approx.)
1 Review
If you're looking for a real local experience and the most authentic (and tastiest) food in the city, there's no better neighbourhood to explore than Kowloon. ... Read more
Location: Hong Kong, Hong Kong
Duration: 4 hours (approx.)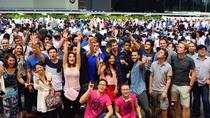 Experience one of Hong Kong's most iconic activities, betting on horses at the Hong Kong Jockey club in the Happy Valley district, before venturing off into ... Read more
Location: Hong Kong, Hong Kong
Duration: 6 hours (approx.)