Hong Kong, located on the coast of China at the Pearl River Delta and South China Sea, was originally a fishing village. It became a colony of the British Empire after the First Opium War in the 1800s. Now one of two special administrative regions of the People's Republic of China and a leading international financial center, Hong Kong is one of the most densely populated cities of the world.
Discover Hong Kong's rural beauty, and get a first-hand glimpse of mainland China from Hong Kong, away from the bustling streets, neon lights and skyscrapers. 'The Land Between' allows you to see another side of Hong Kong, a gentle reminder of Hong Kong's past and a symbol of its hopes and dreams for the future. Travel past banana plantations and up the tallest mountain, Tai Mo Shan, browse among colorful stalls in the traditional rural market at Luen Wo, and see how local fisherfolk breed fish in the fishing village of Sam Mun Tsai.
The New Territories region comprises the area north of the Boundary Street and south of the Sham Chun River (Shenzhen River) on the border between Hong Kong and mainland China, as well as most of Hong Kong's outlying islands. Explore Kowloon and the New Territories, fromWong Tai Sin Temple, the largest Taoist temple in Hong Kong, to China's Shenzhen special economic zone skyline and the fortified village of Tsang Tai Uk.
Or, start with Shekou Industrial Zone, China's first Special Economic Zone, see the Chinese panda and the Eighth Wonder of the World, the display of Qin Dynasty Terracotta Warriors and Horses unearthed in Xian. Tour Guangzhou (Canton), one of the largest cities in southern China, and the political, economic and cultural heart of Guangdong province.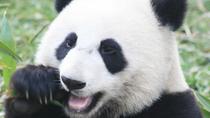 319 Reviews
Visit mainland China by catamaran on a full-day trip from Hong Kong and see some of China's iconic sights with an informative guide. Meet an adorable panda at ... Read more
Location: Hong Kong, Hong Kong
Duration: 14 hours (approx.)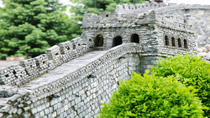 Visit Shenzhen's Splendid China Folk Village – one of the city's star attractions – on a full-day tour from Guangzhou, and enjoy personalized attention from a ... Read more
Location: Guangzhou, China
Duration: 9 hours (approx.)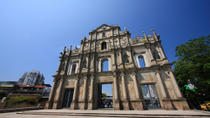 This independent 7-day tour takes you to three of China's most sought-after destinations: Hong Kong, Guangzhou and Macau. In addition to sightseeing tours in ... Read more
Location: Hong Kong, Hong Kong
Duration: 7 days, 6 nights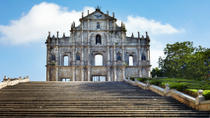 4 Reviews
On this independent tour from Hong Kong to Guangzhou and Macau, spend five days/four nights exploring historical sites and discovering the culture of southern ... Read more
Location: Hong Kong, Hong Kong
Duration: 5 days, 4 nights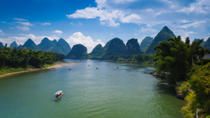 3 Reviews
Experience the best of Southern China, beginning in Hong Kong and then followed by its famous mainland neighbors - Guangzhou, Guilin, Yangshuo and Longsheng - ... Read more
Location: Hong Kong, Hong Kong
Duration: 6 days, 5 nights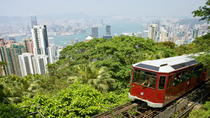 1 Review
Experience both bustling city life and serene natural landscapes on this four-day privately guided tour of Hong Kong and Guangzhou, China. Walk through the ... Read more
Location: Hong Kong, Hong Kong
Duration: 4 days, 3 nights