Houston was recently named the most ethnically diverse city in the United States—and that diversity is reflected in its culinary melting pot, which combines Texas classics with everything from South African sandwiches to Korean braised lamb. Here are some of the city's must-try dishes and food experiences.
Must-Try Dishes
In Houston, as in much of Texas, two food icons reign supreme: barbecue and Tex-Mex. The former typically features slow-smoked brisket with a dry rub instead of a sauce. The latter is somewhat of its own food group in H-town, encompassing everything from tacos and burritos to fajitas and enchiladas. No matter what Tex-Mex dish you're nomming on, it's best served with a side of gooey chile con queso. Those who believe breakfast is the most important meal of the day are in luck: breakfast tacos are sure to get your day off to the right start.
Houston's diversity has given birth to some rather unique fusion foods, none more famous among locals than Viet-Cajun crawfish. Cajun influences combined with one of the country's largest Vietnamese populations has yielded this succulent seafood favorite, made from boiled crawfish tossed in garlic butter and cayenne pepper as well as Southeast Asian ingredients like lemongrass, ginger, and Thai basil. It's location on the Gulf of Mexico means seafood features prominently in the gastronomic landscape, particularly gulf shrimp, which are often served fried.
Must-Do Experiences
Explore the diversity of Houston on a walking food tour of the downtown, Sugar Land, Montrose, or Houston Heights neighborhoods.

Satisfy your thirst with a tour of Houston's exploding craft beer and spirits scene through the lens of breweries and distilleries in the Woodlands, Houston Heights, Pearland, or Cypress.

Combine a pub crawl through some of downtown Houston's most historic buildings with stories of the city's haunted history.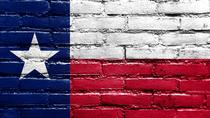 12 Reviews
Houston, we have a problem: there are just too many good pubs in our city. Join this Houston tour to visit a bar that doubles as a tailor shop by day, a ... Read more
Location: Houston, Texas
Duration: 3 hours (approx.)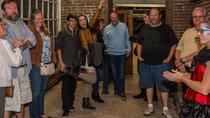 Our Houston haunted pub tour is a combination ghost tour and pub crawl that is perfect for a great night out. Whether you are a true lover of ghosts or are ... Read more
Location: Houston, Texas
Duration: 2 hours 30 minutes (approx.)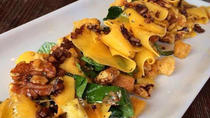 Downtown Houston brings together picturesque reminders of Houston's rich heritage while simultaneously embracing the future.  This 3.5 hour food tour will ... Read more
Location: Houston, Texas
Duration: 3 hours 30 minutes (approx.)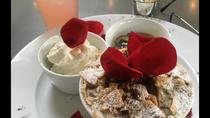 Get an authentic taste of the food scene in the southwest Houston neighborhood of Sugar Land on a 3.5 hour small group walking tour led by a local neighborhood ... Read more
Location: Sugar Land, Texas
Duration: 3 hours 30 minutes (approx.)
Delve into Texas' craft beer and brewing scene, and sample some of the diverse beers in production on this guided, beer drinking tour in Houston. Explore some ... Read more
Location: Houston, Texas
Duration: 3 hours (approx.)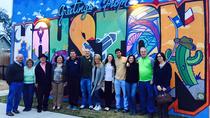 Northeast of Downtown sits a section of historic neighborhoods that date back to the late 1800s.
Location: Houston, Texas
Duration: 3 hours 30 minutes (approx.)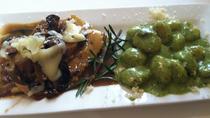 Montrose was initially intended to be one of the city's first grand neighborhoods, but  as it was to be an accessible one for nearly everyone.  Our tour ... Read more
Location: Houston, Texas
Duration: 3 hours 30 minutes (approx.)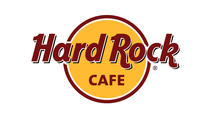 Rock your senses with a prix-fixe menu at the Houston Hard Rock Cafe. Classic American cooking comes to the heart of Space City, where you'll enjoy a 2- or ... Read more
Location: Houston, Texas
Duration: Flexible