It's a little Las Vegas in style, but the Red Sea resort port of Hurghada is brilliantly positioned for snorkel adventures and desert encounters. Glittering hotels lining the sands have beach bars, swimming pools and shady umbrellas, and the downtown market is the place to practice your bartering skills. Try our three-day itinerary for fun in Hurghada by the Red Sea.
Day 1: Red Sea Adventures
To see what's waiting for you under the sea, dive under the water aboard Sinbad the Submarine, for an underwater viewing without getting your feet wet. Glass-bottom boat cruises are also fun, and the corals and sea creatures you'll see are just the beginning if you join a Red Sea snorkeling cruise to Giftun Island.
Day 2: Desert Encounters
With the desert sands fringing Hurghada's western edge, it's easy to be lured by the legends of the desert and its Bedouin inhabitants. Jeep safaris visit oases and Bedouin villages for camel riding, folklore and a spectacular desert sunset, followed by a traditional Bedouin barbecue dinner under the stars.
Day 3: Historic Destinations
The Red Sea is just one side of Egypt, and you can't say you've seen the real Egypt without taking in the monuments and mummies of Luxor. Explore the pharaohs' underground tombs in the Valley of the Kings, across the River Nile from Luxor, known in ancient times as Thebes. On the Nile's east bank, Luxor Temple features the gigantic seated statue of Rameses, soaring obelisks and towering corridors of columns. Nearby Karnak is another maze of ancient statues and colossal columns for timeless sightseeing with the sphinxes.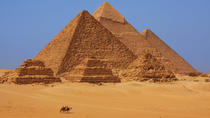 2 Reviews
Experience Cairo's star attractions on this private day trip from Hurghada. Fly to Cairo in the early morning, meet your qualified Egyptologist guide, and ... Read more
Location: Hurghada, Egypt
Duration: 12 hours (approx.)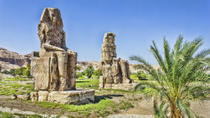 8 Reviews
Discover the archaeological treasures of Luxor on this private day trip from Hurghada. Traveling by private air-conditioned minivan, head for Luxor and explore ... Read more
Location: Hurghada, Egypt
Duration: 14 hours (approx.)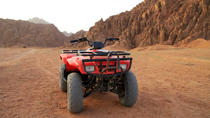 17 Reviews
Combine adventure with dramatic desert scenery, as you take to the sands on a quad bike, using the sunset against the Sinai mountains as your backdrop.
Location: Hurghada, Egypt
Duration: Flexible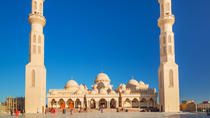 12 Reviews
The best way to find your bearings when arriving in a new city is to take a city tour. This three-hour trip with your own private guide is the perfect way to ... Read more
Location: Hurghada, Egypt
Duration: 3 hours (approx.)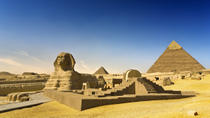 Unravel the ancient sights and secrets of Cairo and Luxor on this private 2-day tour from Hurghada, with flights and overnight 5-star accommodation in Luxor. ... Read more
Location: Hurghada, Egypt
Duration: 2 days (approx.)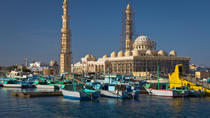 When you arrive in port in Safaga, take a shore excursion to the beautiful city of Hurghada for a private sightseeing tour! With a driver to chauffeur you ... Read more
Location: Hurghada, Egypt
Duration: 3 hours (approx.)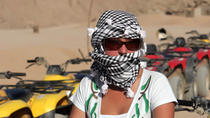 Spend your Hurghada shore excursion in the Egyptian desert on an off-road quad-biking tour! Combine adventure with dramatic desert scenery as you take to the ... Read more
Location: Hurghada, Egypt
Duration: 2 hours 30 minutes (approx.)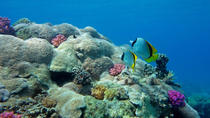 12 Reviews
Experience the underwater world of the Red Sea without getting wet! Board the Sinbad Submarine for an unforgettable underwater adventure, diving below the Red ... Read more
Location: Hurghada, Egypt
Duration: 2 hours (approx.)