Only Show: Hiking & Camping | Nature & Wildlife | Ski & Snow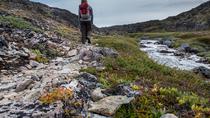 Perfect trip for travelers who love nature and Greenlandic culture. You are going to hike with a local guide to small settlment up north from Ilulissat and ...
Location: Ilulissat, Greenland
Duration: 2 days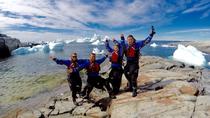 Maybe one of the best ways to expiereince arctic! Hike from Ilulissat to Oqaatsut, kayak among the icebergs and visit small settelment up north in one trip!
Location: Ilulissat, Greenland
Duration: 2 days