Limerick Tours
Despite being Ireland's third largest city, Limerick is a place that's far removed from the typical tourist trail. Those who take the time to visit, however, will find a recovering riverside city that—although once depressed by economic downturn—has recently been renewed and reinvented as a burgeoning city of culture. In fact, Limerick was designated in 2014 as the "Irish City of Culture," and is a place where Ireland's rich history is fused with its prosperous future. Nowhere is this blend more evident than at the towering King John's Castle, where 3D models and interactive displays help you envision what battles must have been like at this 13th-century castle. Take a walking tour through sites that inspired the book Angela's Ashes, or shop for cheese, chutney, and produce at Limerick's famous Milk Market. Dig deep into artifacts and rare fine art at the privately owned Hunt Museum, or, if your journey to Limerick is fortuitously timed, enjoy a rugby match at Thomond Park Stadium—home to the Munster Rugby team that competes with the best in the world.
Practical Info
Limerick is located only 20 minutes from the Shannon International Airport. It's a 90-minute to drive to Cork or Galway, or 90 minutes to Dublin by train.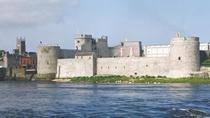 2 Reviews
You will find a visit to King John's Castle both inspiring and exciting. This remarkably intact Castle with its imposing walls and towers dominate the ... Read more
Location: Limerick, Ireland
Duration: 5 hours (approx.)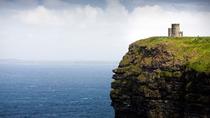 80 Reviews
Spend an unforgettable day traveling from Dublin to the west of Ireland. Explore the word famous Cliffs of Moher , King John's Castle and the Burren . You ... Read more
Location: Dublin, Ireland
Duration: 13 hours (approx.)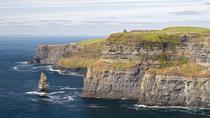 834 Reviews
Explore Ireland's west coast highlights on a coach and rail day trip from Dublin to the wild Cliffs of Moher, the Burren and picturesque Galway Bay.
Location: Dublin, Ireland
Duration: 15 hours (approx.)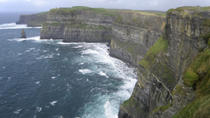 41 Reviews
Want to explore Ireland outside Dublin? This leisurely four-day rail tour shows you the best of Ireland's southern and western coastal regions, crammed with ... Read more
Location: Dublin, Ireland
Duration: 4 days (approx.)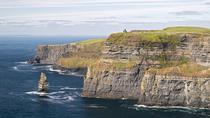 16 Reviews
Explore the highlights of Ireland's stunning west coast on this 2-day trip by rail and coach from Dublin, accompanied by a friendly and informative guide along ... Read more
Location: Dublin, Ireland
Duration: 2 days (approx.)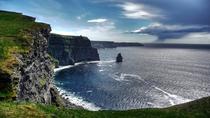 1262 Reviews
Join us on our Cliffs of Moher tour as we discover some of the most dramatic cliffs in Ireland. We take an unforgettable journey to the Wild Atlantic Way ... Read more
Location: Dublin, Ireland
Duration: 13 hours (approx.)