Santana
Santana's brightly colored A-frame houses, built in a traditional style with natural stone and thatched roofs, make this mountain destination worth the trip any time of year. The rolling wheat and rye fields, dotted with these triangular bungalows, ...
Tours & Tickets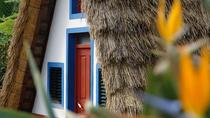 6 Reviews
On the East side of Madeira lies a really popular tour which offers dramatic mountain and forest views, as well as some of the best coastal views available on ... Read more
Location: Funchal, Portugal
Duration: 8 hours (approx.)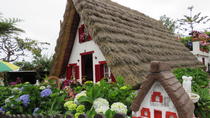 1 Review
Madeira Peaks. Machico - Funduras - Portela - Porto da Cruz - Faial - Santana - Cova da Roda - Cruzinhas - Ribeiro Frio - Pico Areeiro - Vale Paraíso.
Location: Funchal, Portugal
Duration: 8 hours (approx.)
Discover the South East and North East side of Madeira Island with this full-day tour where you can enjoy the beautiful landscapes of the highest parts of ... Read more
Location: Funchal, Portugal
Duration: 7 hours (approx.)