Multi-day & Extended Tours See all
Only Show: 3-Day Tours | 5-Day Tours | Multi-day Cruises | Multi-day Tours | Overnight Tours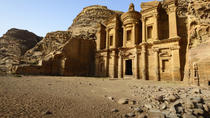 25 Reviews
Wonder at ancient Petra and other highlights of Jordan on this 2-day tour from Jerusalem with all meals, transport and overnight accommodation at a Bedouin ... Read more
Location: Jerusalem, Israel
Duration: 2 days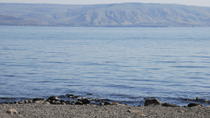 Explore some of Israel's finest ancient cities and religious sites on a 2-day tour of Israel, led by a local guide! After visiting King Herod's old stomping ... Read more
Location: Tel Aviv, Israel
Duration: 2 days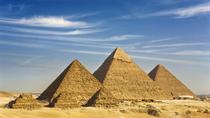 Tour Cairo for 2 days from Eilat. Tour the city, the pyramids, the sphinx, the Egyptian Museum, the Old City of Cairo, Sakkara and the Pyramids. Tour the ... Read more
Location: Eilat, Israel
Duration: 2 days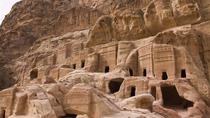 Tour Petra with licensed guides, including transportation, entrance fees and hotel. Travel to and tour one of the Seven Wonders of the World. See ... Read more
Location: Eilat, Israel
Duration: 2 days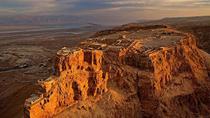 A private two day tour with personal guide setting out from Jerusalem to explore Masada, Dead Sea and the southern district of Israel including Sde Boker and ... Read more
Location: Jerusalem, Israel
Duration: 2 days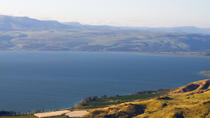 Blend holy sights with centuries of history on a 2-day tour of Israel from Jerusalem, led by a local guide! The experience includes walking tours of ... Read more
Location: Jerusalem, Israel
Duration: 2 days
Two day tour to the Golan Heights including an over night at a Kibbutz guest house from Tel Aviv, Herzliya and Netanya.
Location: Tel Aviv-Yafo, Israel
Duration: 2 days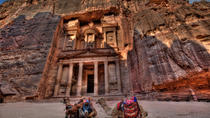 Explore Petra at your convenience with this overnight tour of Petra from Jerusalem. A driver will be available to assist you after you pass through the Allenby ... Read more
Location: Jerusalem, Israel
Duration: 2 days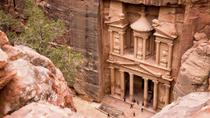 Experience Aqaba, Wadi Rum and Petra in this overnight tour from Eilat. View the ancient artifacts and ways of life.
Location: Eilat, Israel
Duration: 2 days
Only Show: 3-Day Tours | 5-Day Tours | Multi-day Cruises | Multi-day Tours | Overnight Tours