Historic Areas of Istanbul Tours
The Historic Areas of Istanbul were added the UNESCO World Heritage list in 1985. The designation includes sites such as the Hagia Sophia, Topkapi Palace, Galata Bridge and Suleymaniye Mosque and is divided into four zones: the Archaeological Park at the tip of the Bosphorus Peninsula, the Suleymaniye Quarter, the Zeyrek Quarter and the zone of the ramparts. While all four zones are relatively close together, you realistically need several days to see all of the sites.

Of greatest importance is arguably the Archaeological Park, an area known to most visitors as Sultanahmet. If possible, allow two days to explore everything this area has to offer. On day one, start with the 6th century Hagia Sophia, followed by the Blue Mosque and the ancient Hippodrome of Constantine. Then, spend the second day at the former residence of the Ottoman sultans, Topkapi Palace, and if time allows, check out the underground Basilica Cistern as well.

Just west of Sultanahmet, the Suleymaniye Quarter features the 4th century aqueduct of Valens and the Suleymaniye and Sehzade Mosques, both commissioned by Suleyman the Magnificent and designed by the famous imperial architect Sinan. These are some of the best examples of Ottoman architecture in the entire city.
Adjacent to the Suleymaniye Quarter, the Zeyrek Quarter's most notable highlight is former Church of the Pantocrator. Dating back to the 12th century, it once was part of a Byzantine sanctuary consisting of two churches, a chapel and a monastery. Now a mosque known as the Molla Zeyrek Mosque, it has fallen into an unfortunate state of disrepair and may not currently be open to the public.

Further out, the zone of the ramparts is known for the land walls that were built on the orders of Emperor Theodosius II beginning in the year 413. Walking uphill from Ayvansaray along Derviszade Sokak and Sishane Caddesi, you can follow what is left of the walls. In this area, you'll also find the magnificently mosaicked Church of the Holy Saviour in Chora, now the Kariye Museum.
Practical Information
Many visitors choose to stay right in the Sultanahmet area, making many of the monuments in the Archaeological Park and the Suleymaniye Quarter within walking distance. If you are coming from elsewhere in the city, take the tram to the Sultanahmet stop to explore that area or get off at Laleli-Universitet to check out the Suleymaniye Quarter or Aksaray for the Zeyrek Quarter.
To reach the zone of the ramparts, take a Golden Horn ferry from Eminonu to Ayvansaray and head uphill as described above.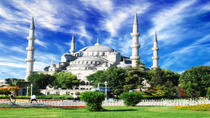 31 Reviews
See all the top Istanbul attractions in one day on this small-group walking tour, led by an expert local guide. Focusing on the Sultanahmet area of this ... Read more
Location: Istanbul, Turkey
Duration: 8 hours (approx.)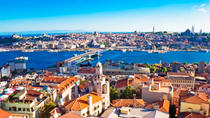 39 Reviews
See Istanbul from dry land and water on this 3-hour sightseeing experience that combines a coach tour with a Bosphorus Strait sightseeing cruise. Travel round ... Read more
Location: Istanbul, Turkey
Duration: 3 hours (approx.)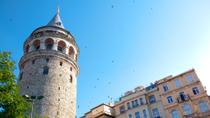 20 Reviews
Delve into Istanbul's fascinating Jewish history and culture on this private tour of the city's Jewish sites and synagogues. With a knowledgeable local as your ... Read more
Location: Istanbul, Turkey
Duration: 4 hours (approx.)