85 Reviews
Address:

Hoca Pasa Mh. Hocapasa Hamami Sokak 3, Istanbul, Turkey

Admission:

Varies
Hodjapasha Cultural Center Tours
It's been said that music, rhythm, and dance are universal languages that can transcend borders, ethnicity, race, and time. This is certainly true at the Hodjapasha Cultural Center, where ancient Turkish and Anatolian traditions are rhythmically weaved right before your eyes in an historic and intimate theater. The cultural center building itself was once an enormous Turkish bath dating back to 1470, and the building continued to serve as a bath up until 1988.
Today, however, this modern and captivating performance studio regularly hosts a variety of dance shows that manifest a spiritual beauty. Of the center's three different dance performances, the Mevlevi Sema Ceremony is the most traditional, and features Whirling Dervishes who hypnotically spin in a mystical ancient routine. Other performances—such as Rhythm of the Dance—are more modern, upbeat, and lively, and belly dancers and troupes of both male and female dancers perform tales of Anatolian folklore. Or, be captivated by the theatrical White Rose performance that tells the true love story of an Ottoman slave and a royal Dutch ambassador, which is then punctuated by a rousing harem dance just a few feet from your seat. 
Practical Info
The Hodjapasha Cultural Center is located in Istanbul's Sirkeci District about 10 minutes south of Taksim Square. Performances take place from March-December, with no performances on Monday or Friday. White Rose and Rhythm of the Dance occur on alternating nights with rotating schedules, whereas the dervishes perform each night at 7 pm. The Mevlevi Sema ceremony is approximately an hour, and no children under 7 are allowed, whereas other performances are 90 minutes and are open to the entire family.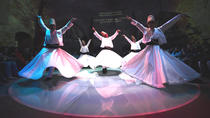 73 Reviews
See Turkey's whirling dervishes perform a traditional 'sema' Mevleviye dance ceremony at the iconic Hodjapasha Dance Theater in Istanbul! The centuries-old ... Read more
Location: Istanbul, Turkey
Duration: 90 minutes (approx.)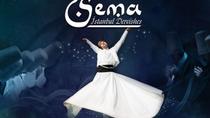 10 Reviews
Discover the history and culture of the famous Whirling Dervishes during this 1-hour at Istanbul's Hodjapasha. Wander the Whirling Dervishes' museum and learn ... Read more
Location: Istanbul, Turkey
Duration: 60 minutes (approx.)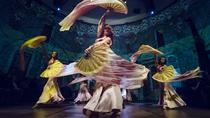 2 Reviews
An entertaining dance show that combines traditional folkloric dances with exotic belly dances and 360 degree video projection for a unique cultural experience.
Location: İstanbul, Turkey
Duration: 65 minutes (approx.)