No reviews, be the first!
Address:

Turkey

Hours:

Summer: 9:00 am-7:00 pm. Winter: 9:00 am-5:00 pm. Closed on Wednesdays.

Admission:

15 TL
Kariye Museum (Chora Church)
The Church of the Holy Savior in Chora is one of the most beautiful Byzantine churches still in existence today. Originally built in the 5th century, it was part of a monastery complex that stood outside the old city walls of what was then Constantinople. The name "Chora" refers to that location and even after it was mostly rebuilt in the early 11th century, the church retained the name.

An earthquake in the 12th century caused a partial collapse of the church and repairs weren't completed until the early 14th century that it was completed thanks to funding from the great Byzantine statesman, Theodore Metochites. Most of the gorgeous mosaics and frescoes in the building date to that period and represent the best of the Palaeogian Renaissance. The mosaics depict various biblical scenes, including the birth of Christ and the journey of the Magi, as well as major events in the life of the Virgin Mary.

The church was converted to a mosque during the Ottoman period and became a museum in 1948. Due to its somewhat out of the way location, visitors often skip it but due to its history and beauty, it really should be considered a must-see.
Practical Information
The Chora Church is located in the Edirnekapi neighborhood, in the area between the Bazaar District and the old city walls. The best way to get there is to take the Golden Horn ferry from Eminonu to Ayvansaray and walk from there. You might also take the Metro to the Topkapi station. The church is open from 9 a.m. to 6 p.m. , Thursday to Tuesday in the summer and to 4:30 p.m. in the winter months. Admission is 15 Turkish lira.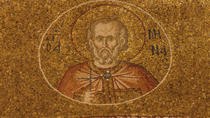 3 Reviews
Rewind to Istanbul's days as Constantinople on an 8-hour tour of the city's Byzantine churches and monasteries. With a guide, explore the Christian sanctuaries ... Read more
Location: İstanbul, Turkey
Duration: 8 hours (approx.)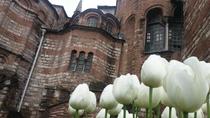 1 Review
Visit Eyup, a sacred district for the locals, Pier Loti Hill for the breathtaking Golden Horn view, Chora Church to see the best late Roman mosaics and more in ... Read more
Location: Istanbul, Turkey
Duration: 8 hours (approx.)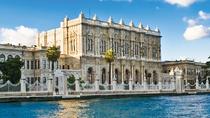 Tour the spice bazaar before enjoying a cruise along the Bosphorus to see the city from the water. Then see Beylerbeyi Palace and the Bosphorus Bridge before ... Read more
Location: Istanbul, Turkey
Duration: 8 hours (approx.)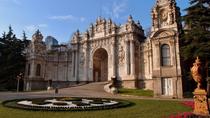 You will see the splendid Ottoman Palace and historical Churches and Mosques of İstanbul with our experienced tour guide.
Location: Istanbul, Turkey
Duration: 5 hours (approx.)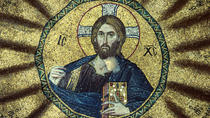 Take a trip back in time to ancient Constantinople on this 7.5-hour tour of Istanbul's UNESCO-listed Old City, led by your own private guide. Visit the ... Read more
Location: Istanbul, Turkey
Duration: 8 hours (approx.)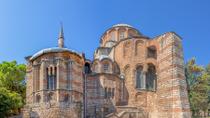 A morning tour to meet with Ortodox Constantinople visiting the Orthodox Patriarchate (Fener), Church of St. Mary of Blachernae, Church of St. Mary of the ... Read more
Location: İstanbul, Turkey
Duration: 3 hours 18 minutes (approx.)
A very special and alternative route for the non-touristic site of the ancient Istanbul. Private tour to visit the old neighborhoods of ... Read more
Location: Istanbul, Turkey
Duration: 8 hours (approx.)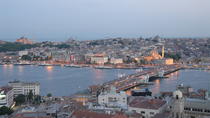 Board a boat and get set for a fascinating cruise in Istanbul around the Golden Horn on this full-day tour. Start off with a stroll around the ancient ... Read more
Location: Istanbul, Turkey
Duration: 8 hours (approx.)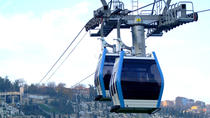 2 Reviews
See Istanbul from a different perspective: by boat on this half-day tour. But first take a cable car up to Pierre Loti Hill. Encounter the walls of ... Read more
Location: Istanbul, Turkey
Duration: 3 hours 30 minutes (approx.)