Ortakoy Tours
Once a small village, Ortakoy is now a neighborhood in the Besiktas district on the European side of Istanbul. With a plethora of bars, restaurants, cafes and nightclubs, Ortakoy buzzes with locals and tourists alike and is a great place to spend a day – especially a Sunday, when the street market comes to life.

During the Ottoman area and in the early years of the Turkish Republic, the area was home to a mix of Turks, Greeks, Armenians and Jews.  Though the population today is primarily Muslim, remnants of the neighborhood's historic diversity are still visible in the form of Muslim, Jewish, Orthodox and other Christian structures.

On the waterfront, you'll find the Ortakoy Mosque, built in the mid-19th century and featuring a blend of baroque and neoclassical influences. Behind the mosque looms the Bosphorus Bridge, which makes for a classic photo opportunity exemplifying the old-meets-new character of Istanbul. You might also check out the Ciragan Palace. Built in 1871 by Sultan Abdulaziz, it was also used as the Ottoman Parliament building until a fire damaged the building in 1910. Today, it has been completely restored and is one of the most luxurious hotels in the city.
Practical Information
If you are staying in Sultanahmet, you can reach Ortakoy by taking the tram to Kabatas and then bus 22, 25E or 30D. From Taksim Square, take any of buses DT2, 40, 40T or 42T and get off at either the Ortakoy or Kabatas Lisesi bus stop.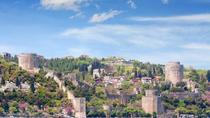 Discover the wonders of the Asian and European sides of Istanbul by land and sea on this full-day tour. In the morning, sail under the Bosphorus Bridge passing ... Read more
Location: Istanbul, Turkey
Duration: 7 hours (approx.)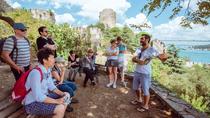 Short Cruise (4.5 hours) with 3 stop points; Ortaköy, Küçüksu Palace and Rumeli Fortress. While you are cruising you will have open ... Read more
Location: Istanbul, Turkey
Duration: 5 hours (approx.)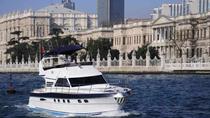 Private tour with professional guide on a visit to the famous postcards of Istanbul, including: Dolmabahce Palace, Rüstem Pasha Mosque, Spice Bazaar, ... Read more
Location: Istanbul, Turkey
Duration: 8 hours (approx.)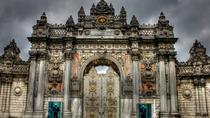 A tour to discover the magnificent Ottoman palace the great Dolmabahce Palace and Sailing up the Bosphorus.
Location: Istanbul, Turkey
Duration: 6 hours (approx.)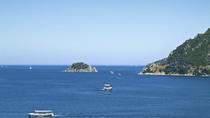 52 Reviews
Explore Istanbul on a full-day cruise along the Bosphorus Strait and the waters of the Black Sea! With an onboard guide, learn about Istanbul and enjoy three ... Read more
Location: Istanbul, Turkey
Duration: 10 hours (approx.)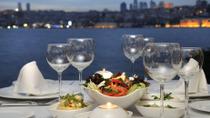 3 Reviews
Sail up the Bosphorus, the waterway between Europe and Asia, passing under the suspension bridges and viewing Ottoman summer palaces, waterside mansions and ... Read more
Location: İstanbul, Turkey
Duration: 4 hours (approx.)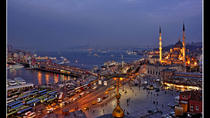 14 Reviews
Begin a special evening in Istanbul with this sunset cruise. Witness breathtaking views over the shimmering waters of Istanbul's magnificent Bosphorus. Cruise ... Read more
Location: İstanbul, Turkey
Duration: 90 minutes (approx.)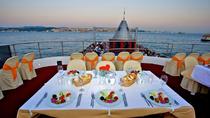 Istanbul embraces two continents, one arm reaching out to Asia, the other to Europe. Through the city's heart, the Bosphorus strait, courses the waters of the ... Read more
Location: Istanbul, Turkey
Duration: 4 hours (approx.)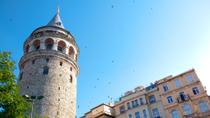 20 Reviews
Delve into Istanbul's fascinating Jewish history and culture on this private tour of the city's Jewish sites and synagogues. With a knowledgeable local as your ... Read more
Location: Istanbul, Turkey
Duration: 4 hours (approx.)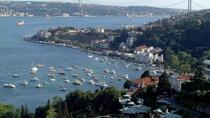 3 Reviews
During this 8-hour guided tour you will visit the Spice Bazaar, the Rustempasha Mosque and take a cruise on the Bosphorus. Plus, take a drive along the ... Read more
Location: Istanbul, Turkey
Duration: 8 hours (approx.)