Troy Tours
It's true, you need a fairly active imagination to people the ruins of Troy and bring this legendary site to life. But of the many names from history books and epic cinema, the legend of Troy is one that truly resonates.

Before being overcome by invasion and earthquake, the fabled city of Troy ruled from around 3,000 BC to 1,000 BC. Today, it is an area of archaeological excavations and ruins.

A stately model of the famous wooden horse of Troy guards the ruins, a replica of the vehicle that brought the invading Greeks inside the walls of Troy. You can climb inside the horse for elevated views of the ruins.

The Excavations House provides several models of Troy over the millennia, to give an idea of the city's former glory and layout. A circular path leads amongst the ruins with signboards to help explain the various walls, fortifications, temples and remains of houses.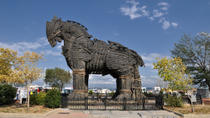 97 Reviews
Visit the ancient city of Troy and learn about its significance in Greek mythology as the main battlefield in the Trojan War. On the journey from Istanbul, ... Read more
Location: Istanbul, Turkey
Duration: 16 hours (approx.)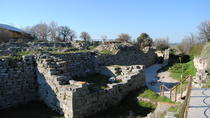 This is a great tour for those who have limited time in Canakkale and want to see the ancient city of Troy and Gallipoli ANZAC Battlefields in one day. This ... Read more
Location: Çanakkale, Turkey
Duration: 10 hours (approx.)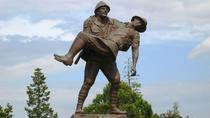 3 Reviews
Drive along the Marmara Sea from Istanbul to Troy and Gallipoli on a full day tour.
Location: Istanbul, Turkey
Duration: 12 hours (approx.)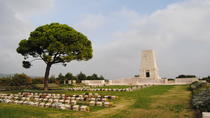 1 Review
Great for those who have limited time in Canakkale and want to see Troy ancient City and Gallipoli ANZAC Battlefields in one day and continue on to Istanbul. ... Read more
Location: Çanakkale, Turkey
Duration: 16 hours (approx.)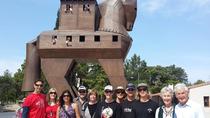 1 Review
Discover the ancient city of Troy, where Achilles battled Hector in Homer's 'Iliad', on this 16-hour day tour from Istanbul. Enjoy an authentic Turkish lunch ... Read more
Location: Çanakkale, Turkey
Duration: 1 day (approx.)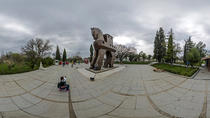 Learn the mythology surrounding Troy, the Trojan Horse and Helen of Troy as well as explaining the history and discoveries of the archeological diggings from ... Read more
Location: Istanbul, Turkey
Duration: 18 hours (approx.)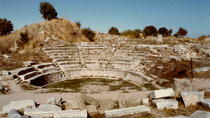 Trip from Istanbul to Troy where the true land of battle and gallantry became a legend. Where the heroes and mythological figures fought each other. This trip ... Read more
Location: Istanbul, Turkey
Duration: 12 hours (approx.)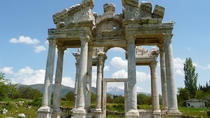 1 Review
Turkey has so much to offer the traveller, during their vacation, with its breathtaking natural beauty, unique historical sites and the famous Turkish ... Read more
Location: Istanbul, Turkey
Duration: 7 days (approx.)