Amalfi Coast
While the region of the Amalfi Coast is actually named for a town located within it, many travelers use the term "Amalfi" to refer to the larger surrounding area and the many picturesque towns dotted along the coast.

There are 13 municipalities located along the Amalfi Coast, and Ravello, Positano and Amalfi are undoubtedly the most popular. The entire coastline, which is an UNESCO World Heritage Site, is most popular during the warm summer months, when travelers flock to the seaside to escape the city heat. There are a good number of year-round residents, though the population swells enormously in the summer; if you can avoid the crowds by visiting in the shoulder seasons of spring or fall you'll feel like you've got the coast to yourself!

Most of the towns on the Amalfi Coast are largely supported by the tourism industry, though they also grow lemons and are known for the resulting limoncello produced in the area. The town of Amalfi also produces a thick paper called bambagina, while the towns of Cetara and Vietri are known for anchovies and ceramics, respectively. Along with wandering the small towns, exploring stately villas and historic churches, hiking and cycling, and driving the famously winding roads high above the sea, the main activities on the Amalfi Coast are designed to help you relax and enjoy "la dolce vita:" eating and drinking, shopping, and working on your tan at one of the area's beautiful beaches.

Amalfi (the town) offers a few more things to do. It was once a major maritime power, and you can get a sense of this history with a walking tour through the historic center or a stop in the town's paper making museum. The picturesque cathedral, which overlooks the main square from the top of a flight of steep stairs, is gorgeous inside and out. If Amalfi doesn't provide enough entertainment for a day or two, you can easily visit nearby Positano, Ravello and the island of Capri. Of course, if the weather is good, you can easily and happily spend most of your time lounging in the sun.

Amalfi is also an excellent place to use as a base for touring the coast, particularly because it's a transportation hub, and whether you're coming from Naples, Sorrento or even Rome, getting to Amalfi is more direct than getting to (say) Ravello or even Posiso. While there's no train service on the Amalfi Coast, the town of Amalfi is a hub for the buses that serve the region as well as boats that run between towns on the coast and out to the islands (in good weather). Even if you can only manage a day trip to this beautiful area, you can enjoy the lovely views, pleasant Mediterranean climate, and a little of the Italian good life anywhere along the Amalfi Coast.
1722 Reviews
Take this incredible Rome day trip to the Amalfi Coast, and discover the dreamy coastal scenery that typifies this stunning area of southern Italy. Spend time ... Read more
Location: Rome, Italy
Duration: 14 hours (approx.)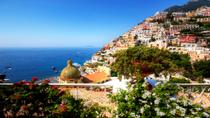 230 Reviews
Leave Naples to explore the ancient city of Pompeii with a guide, and then drink in Amalfi Coast's beauty from the comfort of your luxury coach! This ... Read more
Location: Naples, Italy
Duration: 8 hours (approx.)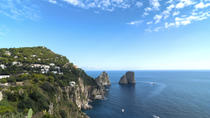 143 Reviews
Cruise to the island of Capri from Positano, Praiano or Amalfi on a small-group day trip, aboard an intimately sized sightseeing boat! After leaving the Amalfi ... Read more
Location: Positano, Italy
Duration: 8 hours 30 minutes (approx.)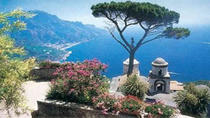 379 Reviews
Explore the famous Amalfi Coast with your own driver to chauffeur you from town to town on this private full-day excursion from Naples. You'll discover ... Read more
Location: Naples, Italy
Duration: 8 hours (approx.)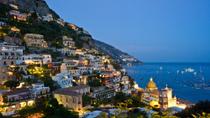 42 Reviews
Explore one of Europe's most beautiful coastlines on this full-day tour of the Amalfi Coast from Rome, with visits to Positano and Amalfi. The UNESCO-listed ... Read more
Location: Rome, Italy
Duration: 13 hours (approx.)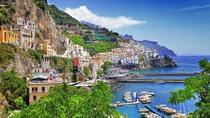 167 Reviews
Explore the famous Amalfi Coast with your own driver to chauffeur you from town to town on this private full-day excursion from Sorrento. You'll discover ... Read more
Location: Sorrento, Italy
Duration: 8 hours (approx.)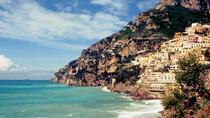 21 Reviews
Spend three days exploring Naples, Pompeii and Amalfi. You'll visit several UNESCO World Heritage Sites and discover the rich history of Italy. Departing Rome, ... Read more
Location: Rome, Italy
Duration: 3 days / 2 nights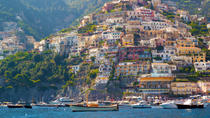 327 Reviews
Explore the famous Amalfi Coast with your own driver to chauffeur you from town to town on this private full-day shore excursion from Naples. Departing from ... Read more
Location: Naples, Italy
Duration: 8 hours (approx.)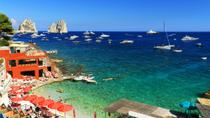 2 Reviews
Combine the sights of blissful southern Italy with a sailing adventure on a 3-night independent tour by yacht! After spending the first day and night on the ... Read more
Location: Amalfi, Italy
Duration: 4 days (approx.)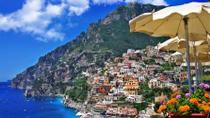 17 Reviews
While you're in port in Salerno, let a private driver chauffeur you along the fabulous Amalfi Coast. On this full-day private shore excursion, ... Read more
Location: Salerno, Italy
Duration: 8 hours (approx.)