Italian Food and Wine Tours
By Viator, October 2016
Pasta, wine, cheese, salami, olive oil – these are the tastes of Italy. The country's famous food regions have given their names to some of the world's most popular food and wine – from Montepulciano wines to Parmigiano cheese.

Tuscany and Umbria play a starring role in the legends of Italian cuisine, with rustic trattorias and the vineyards of Chianti. Rome is known for its Trastevere restaurants and the ancient recipes of its Jewish Ghetto area.

Join a food tour to try your hand at creating famous recipes like luscious tiramisu dessert, and pick up food and wine-matching tips from the experts. Visit the Roman countryside, take a foodie walking tour through Rome, or spend time amongst the vines in Chianti.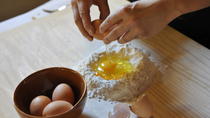 1267 Reviews
Indulge your love of Italian food in Tuscany, and enjoy a full-day tour that combines a market visit with a cooking class and 4-course meal with wine! After ... Read more
Location: Florence, Italy
Duration: 7 hours (approx.)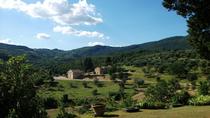 1589 Reviews
Combine Chianti wine with blissful Tuscan countryside on a half-day wine tour from Florence! With a tour escort, travel out of Florence and spend the afternoon ... Read more
Location: Florence, Italy
Duration: 7 hours (approx.)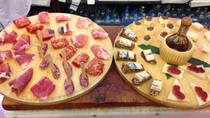 257 Reviews
This 4-hour evening walking food tour is the best way to understand Rome like a local. Enjoy a unique experience to allow all your senses to come alive as we ... Read more
Location: Rome, Italy
Duration: 4 hours (approx.)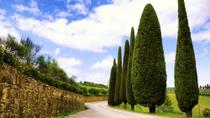 755 Reviews
Treat your taste buds on a full-day Chianti wine and food tour from Florence and sample some of Tuscany's finest wine, cheese, meat, chocolate and more! With a ... Read more
Location: Florence, Italy
Duration: 10 hours (approx.)
439 Reviews
Jostle with locals for the best food in town on this 3.5-hour small-group food tour of Rome! Focusing on the most exciting gourmet haunts in up-and-coming ... Read more
Location: Rome, Italy
Duration: 3 hours 30 minutes (approx.)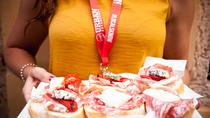 619 Reviews
Discover the locals' favorite 'cicchetti' bars in Venice, enjoying the city's famous tapas-style dishes with an expert guide! The exciting 2.5-hour food tour ... Read more
Location: Venice, Italy
Duration: 2 hours 30 minutes (approx.)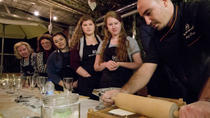 77 Reviews
Enjoy a local experience making pasta from scratch in Rome. Join an Italian chef in their private loft for a 3.5-hour culinary workshop that includes wine and ... Read more
Location: Rome, Italy
Duration: 3 hours 30 minutes (approx.)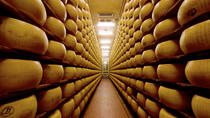 96 Reviews
Explore the province of Bologna in this full-day food tour. Indulge in degustation of Parmigiano Reggiano, prosciutto, wine and traditional balsamic vinegar. ... Read more
Location: Bologna, Italy
Duration: 9 hours (approx.)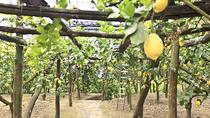 171 Reviews
Discover the ins and outs of Italy's classic culinary delights on this gastronomic tour from Sorrento. Go behind the scenes of a family-owned farm, cheese ... Read more
Location: Sorrento, Italy
Duration: 5 hours (approx.)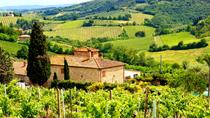 72 Reviews
Discover the colours and flavours of Tuscany and explore its beautiful vineyards and rolling hills. The highlights of the day will be 2 wine tastings offered ... Read more
Location: Florence, Italy
Duration: 5 hours (approx.)