Jackson is a quintessential mountain town, settled first by Native Americans and then by trappers and homesteaders. That steadfast, pioneer spirit still lives in the area, just waiting for you to soak it all up along with the crisp mountain air.
Day 1: Mountain Madness
One of the main draws for visiting Jackson is the mountains. After all, the ski resorts average 500 inches of snow a year; the resulting snowmelt turns those same mountains green and verdant during the summer. Though Jackson Hole Mountain Resort has a well-deserved reputation for extreme terrain (imagine hucking off of cliffs or navigating couloirs), there is still plenty of beginner and intermediate terrain to explore. If you get tired of Jackson Hole (highly unlikely) or want to try something new, check out night skiing at Snow King Mountain, Jackson's original ski resort.
Day 2: Animal Planet
Jackson is practically crawling with wildlife, from the National Elk Refuge to the teeming waters of the Snake River. More than 60 species of mammals, more than 100 species of birds and six different kinds of game fish can be found in the Jackson Hole and Yellowstone area. Yellowstone National Park, the world's first national park, is located approximately 60 miles (96.5 km) from Jackson and is ideal for spotting moose, bears, bison, elk and wolves.  
If you're looking for local wildlife, check out the world's longest running Shoot-Out, which takes place on the Jackson Town Square from May through September, or stop into world famous Million Dollar Cowboy Bar. Be sure to pose for a picture by the famous elk antler arches that grace town square. 
Day 3: Day trip from Jackson: Why not Whydaho? 
 Located about an hour's drive from Jackson, Grand Targee Ski Resort is a gem of a resort hidden in the Grand Teton National Park in Alta, Wyoming via Idaho (creating a unique area known as "Whydaho"). During the winter, Targhee boasts acres of almost untouched terrain and some of the best cat skiing in the country. In the summer it morphs into a mountain biker's heaven with 2,200 vertical feet of lift-serviced downhill and more than 37 miles of cross country and downhill mountain bike trails. Their summer music festivals aren't too shabby, either, hosting musical greats from Widespread Panic to Bruce Hornsby.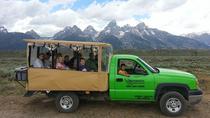 96 Reviews
Explore Grand Teton National Park in search of wildlife on this exhilarating tour by open-air safari-style vehicle in the summer (June 15 - August 31). At dawn ... Read more
Location: Jackson Hole, Wyoming
Duration: 4 hours (approx.)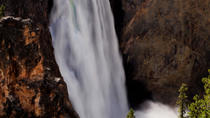 92 Reviews
Enjoy endless views of mountains, geysers, canyons, lakes, rivers and more on this coach tour of Yellowstone National Park from Jackson. Travel through Grand ... Read more
Location: Jackson Hole, Wyoming
Duration: 11 hours (approx.)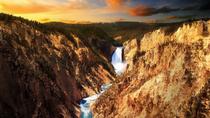 70 Reviews
Explore Yellowstone National Park in search of wildlife on this enclosed vehicle tour with a naturalist guide. In the early morning, you'll get the best ... Read more
Location: Jackson Hole, Wyoming
Duration: 12 hours (approx.)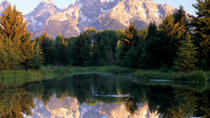 43 Reviews
Experience the tranquil landscapes of Grand Teton National Park on this easy day trip from Jackson. A must-see Wyoming treasure, this park offers one ... Read more
Location: Jackson Hole, Wyoming
Duration: 8 hours (approx.)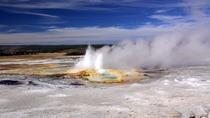 17 Reviews
See Wyoming and Montana's wolves, bison, bears and other wildlife on this thrilling 4-day tour of Grand Teton National Park and Yellowstone National Park that ... Read more
Location: Jackson Hole, Wyoming
Duration: 4 days (approx.)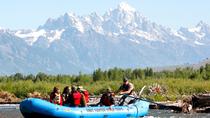 4 Reviews
Relax on a tranquil rafting trip along Wyoming's Snake River on this tour from Jackson Hole. Drift past bald eagle and osprey nesting areas, and admire a ... Read more
Location: Jackson Hole, Wyoming
Duration: Flexible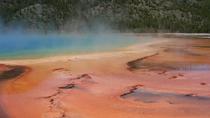 4 Reviews
Get ready for unforgettable sightings of the bears, moose, bison and wolves of Wyoming and Montana on this 2-day tour of Yellowstone National Park and Grand ... Read more
Location: Jackson Hole, Wyoming
Duration: 2 days (approx.)