Jackson Hole is a popular destination for photographers, nature enthusiasts and outdoor adventurers, as it's abundant with wildlife. The most popular place to do wildlife spotting is in Grand Teton National Park, a 310,000-acre (130,000 hectare) park home to the impressive Grand Teton Range, world-class trout fishing, outdoor recreation, dozens of mammals, over 300 bird species and some amphibians and reptiles.

During different seasons different animals become more abundant. While winter provides the best chances of spotting bighorn sheep, wolves and otters, late spring and early summer are great opportunities for seeing black and grizzly bears, especially early in the morning just as the sun is rising.

Elk can be seen pretty much all year except in late summer when it's extremely hot -- although keep in mind you can guarantee seeing them in the National Elk Refuge -- and bison are around throughout the spring, summer, fall and most of winter, especially at Antelope Flats (you can see Antelope here mainly in the spring and fall). Other animals Grand Tenton National Park plays home to include marmots, moose, mountain goats, bald eagles, coyote, owls and much more.

Another tip for spotting wildlife in Jackson Hole is to wake up early and head to the local lakes like Gros Ventre River and Jackson, where moose head early in the morning for a drink. Keep in mind that Yellowstone National Park is less than two hours away from Jackson Hole, and can provide further opportunities for wildlife spotting in a new setting.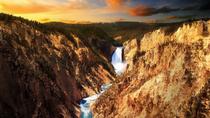 74 Reviews
Explore Yellowstone National Park in search of wildlife on this enclosed, air-conditioned vehicle tour with a naturalist guide. In the early morning, you'll ... Read more
Location: Jackson Hole, Wyoming
Duration: 12 hours (approx.)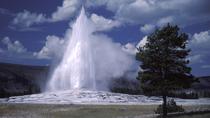 18 Reviews
Yellowstone National Park, Old Faithful, Lake Yellowstone and more!  This is a tour of the Lower Loop of Yellowstone National Park, which will visit such ... Read more
Location: Jackson, Wyoming
Duration: 10 hours (approx.)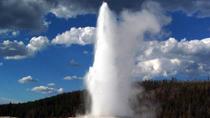 18 Reviews
Explore Yellowstone on a 12-13 hour tour with a local guide. Set out from Wyoming's Jackson Hole area to experience America's first national park. See its ... Read more
Location: Jackson, Wyoming
Duration: 13 hours (approx.)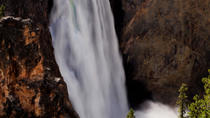 94 Reviews
Enjoy endless views of mountains, geysers, canyons, lakes, rivers and more on this coach tour of Yellowstone National Park from Jackson. Travel through Grand ... Read more
Location: Jackson Hole, Wyoming
Duration: 11 hours (approx.)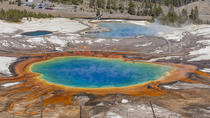 5 Reviews
See Yellowstone National Park on a full-day tour from Cody with a naturalist and professional photographer guide. Explore the country's first national park ... Read more
Location: Yellowstone National Park, Wyoming
Duration: 12 hours (approx.)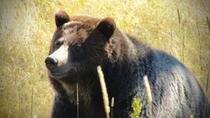 22 Reviews
Explore America's first national park on a private 8-hour tour of Yellowstone. Set out on a scenic adventure in search of the park's resident wildlife, which ... Read more
Location: Gardiner, Montana
Duration: Flexible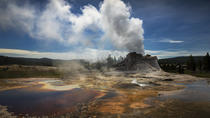 1 Review
See Old Faithful and Yellowstone's Grand Canyon in a single day. This full-day tour will give you the opportunity see everything that can be seen in one day at ... Read more
Location: Jackson, Wyoming
Duration: 12 hours (approx.)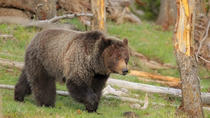 Set out on a 12-hour guided exploration of Yellowstone's nature and wildlife in the company of an expert naturalist and world renown professional nature ... Read more
Location: Yellowstone National Park, Wyoming
Duration: 12 hours (approx.)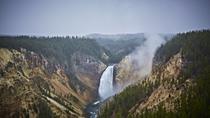 1 Review
Want to see the Grand Canyon of Yellowstone & do some hiking? The focus of this full day trip is to see stunning scenery with time for photos; and of ... Read more
Location: Jackson, Wyoming
Duration: 12 hours (approx.)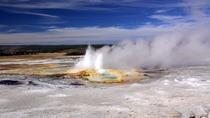 17 Reviews
See Wyoming and Montana's wolves, bison, bears and other wildlife on this thrilling 4-day tour of Grand Teton National Park and Yellowstone National Park that ... Read more
Location: Jackson Hole, Wyoming
Duration: 4 days (approx.)