Tortuga Island (Isla Tortuga) Tours
Just off the tip of the Nicoya Peninsula, close to beautiful Curu Wildlife Refuge, lies idyllic Isla Tortuga, Costa Rica's most popular island escape. It actually comprises two islands, Alcatraz and Tolinga, but just about everyone refers to them as just "Isla Tortuga," or Turtle Island.

A postcard-perfect paradise of white sand beaches, gently swaying coconut palms, and sapphire blue water, this is the perfect spot to swim, snorkel, or simply enjoy the sunshine.

While there's plenty to do on land—eat, drink, take a canopy tour, play volleyball, or even hike a short but lovely little nature trail through the heart of the island—most people come to snorkel or dive. The volcanic reef, featuring three shipwrecks, which surrounds the island, shelters spinner dolphins, angelfish, porcupine fish, octopi, eagle rays, moray eels, and if you're lucky, the sea turtles for which the island is named.

It's not the most spectacular snorkeling in Central America, but certainly lovely enough for a fine afternoon. Glass-bottomed boats let you take in the undersea scenery without getting wet. And afterward, relax on the shore with a fresh, cold coconut and contemplate the journey home, passing some of the other 23 gorgeous islands scattered throughout the Gulf of Nicoya.
Practical Info
This is a very popular tour, offered not only from Jaco, but also Montezuma, Puntarenas, and San Jose. Though official average of 120 visitors per week seems delightfully low, be aware that during peak season (late December through January) and on weekends, those numbers spike.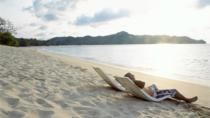 7 Reviews
Spend a day cruising the waters of the Gulf of Nicoya as you head to Tortuga Island on a full day tour from Central Pacific. The white sandy beach and ... Read more
Location: Jaco Costa Rica
Duration: 12 hours (approx.)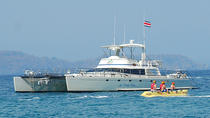 15 Reviews
While staying in Jaco don't miss an opportunity to take a day excursion to the beautiful white sand beach of Tortuga Island . More than just ... Read more
Location: Jaco, Costa Rica
Duration: 12 hours (approx.)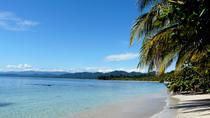 48 Reviews
Leave the bustle of San Jose behind on this full-day tour to the tropical beaches and warm waters of Tortuga Island, located on the Gulf of Nicoya. Featuring ... Read more
Location: San Jose, Costa Rica
Duration: 12 hours (approx.)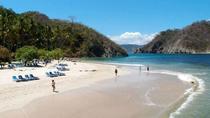 The Gulf of Nicoya's archipelago paradise is made up of various islands that are home to nature's abundance. The area is a sanctuary for marine birds, with ... Read more
Location: San Jose, Costa Rica
Duration: 14 hours (approx.)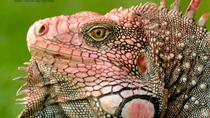 Ideal for lovers of sun, sand, nature, wildlife, and local culture, this private 9-hour tour of Santa Teresa showcases the area's rich beauty. Your private ... Read more
Location: Puntarenas, Costa Rica
Duration: Flexible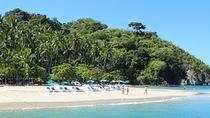 Enjoy of a catamaran boat ride along the Gulf of Nicoya on athe central Pacific to Turtle Island  Where you will enjoy of the white sand beach Swim Lunch   ... Read more
Location: San Jose, Costa Rica
Duration: 11 hours (approx.)