In the Pink City, a place known for its grand palaces and imposing fortresses, the sacred sights often get overlooked. It's a shame, as many of Jaipur's temples were built in the same style as Jaipur's other great monuments, and they're worth a visit as much for their stunning architecture as for the cultural insight they offer the open-minded traveler.
The Temple of the Sun God, sometimes called simply the Monkey Temple for the rhesus macaques who converge there, has served as an important Hindu retreat for some 500 years and remains a popular pilgrimage spot. Devotees come here to bathe in the temple's pools, believed to have been miraculously sprung from the Ganges.
Birla Lakshmi Narayan Temple, a much more modern sacred monument in Jaipur, was built in 1988 as one of many Birla temples located throughout India. This impressive structure, built entirely from white marble, is covered inside and out with delicate marble carvings of scenes from Hindu, Buddhist, Confucius and Christian mythologies.
Built in 1601, Jagat Shiromani Temple houses a shrine of Krishna and is famous for the artwork within the temple walls.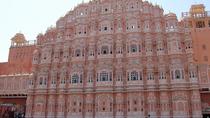 3 Reviews
This full-day tour will show you Jaipur by an air-conditioned car with a guide. Visit the Amer, Jaigarh and Nahargarh Forts, the Albert Museum, the magnificent ... Read more
Location: Jaipur, India
Duration: 9 hours (approx.)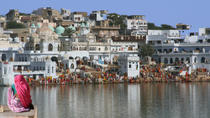 1 Review
Experience India beyond the major tourist spots on this day trip from Jaipur to Pushkar, one of the oldest cities in India and one of the country's five sacred ... Read more
Location: Jaipur, India
Duration: 9 hours (approx.)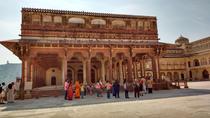 27 Reviews
Admire the beauty and extravagance of 18th-century architecture in India as you visit incredible palatial complexes, forts and temples on this 2-day private ... Read more
Location: Delhi, India
Duration: 2 days (approx.)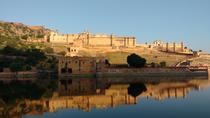 4 Reviews
Get an in-depth look at the rich architectural history and cultural heritage of Jaipur on this 3-day tour of the vibrant and dynamic capital of Rajasthan in ... Read more
Location: Delhi, India
Duration: 3 days (approx.)