Japanese Onsen Experience
By Viator, January 2016
There's nothing in the world quite like a Japanese onsen experience. These public bathhouses traditionally use natural hot spring water and come in a variety of shapes, sizes and forms. From an outdoor onsen in the mountains with steam rising high into the treetops to a small, sheltered bath in a rural village, these relaxation sites can be found all over Japan.
Onsens are believed to be a natural remedy for an assortment of physical ailments, most notably general body relaxation and stress relief. The type of minerals dissolved in the water determines what maladies the onsen is likely to heal or soothe; for example, carbonated waters are believed to help those with heart and blood diseases, while water enriched with iron is believed to soothe joint pain, frequently experienced by those with arthritis and rheumatism.
There are a few things one should know before visiting an onsen, the first being that the vast majority of them in Japan do not allow any clothing at all to be worn in the waters and that most are communal, although men and women typically have separate baths. Washing yourself with soap and water is required before entering the onsen, and there is typically a separate area where visitors do so. Washing and immersing yourself in the hot, soothing waters takes on an almost ritualistic feeling -- it's deeply relaxing, and many choose to return for the experience again and again.
Knowing where to find traditional a Japanese onsen can be a challenge for many tourists, especially ones who do not speak Japanese. It's often easiest to combine an onsen experience with sight-seeing, as done on the Mt Fuji, Yamanakako Onsen Experience and Outlets Shopping Day Trip From Tokyo. After seeing Mt Fuji, one of the greatest, most sacred sites in all of Japan, you are able to take in the view of the famous Lake Yamanakako while relaxing in a nearby onsen. For an even more immersive experience, the Three-Day Private Tokyo and Nagano Tour features snow monkeys, time spent at the Tsukiji Market, a bullet-train ride and an onsen experience. The snow monkeys in Nagano enjoy the natural hot waters so much that they have become famous for it.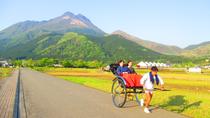 "Once in a lifetime" hot springs - Yufuin. Everything is fitted into the surrounding nature, mountains, woods, grassland and rivers. It is a result ... Read more
Location: Yufu, Japan
Duration: Flexible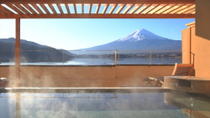 124 Reviews
Take a full day excursion from Tokyo to the Mt Fuji area, first traveling by coach up the slopes of the mountain to 5th station, famous for its great views. ... Read more
Location: Tokyo, Japan
Duration: 12 hours (approx.)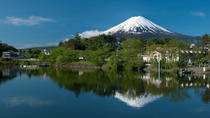 4 Reviews
Marvel at majestic Mt Fuji, ride hair-raising roller coasters at Fuji-Q Highland, relax at a natural hot springs resort and peruse an art museum dedicated to ... Read more
Location: Tokyo, Japan
Duration: 2 days / 1 night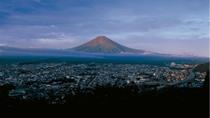 25 Reviews
Get a true glimpse into Japanese culture, tradition and natural beauty on an overnight tour from Tokyo to Mt Fuji and the hot spring baths, known as 'onsen.' ... Read more
Location: Tokyo, Japan
Duration: 2 days (approx.)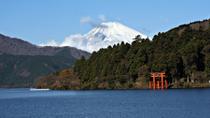 134 Reviews
Escape the big-city bustle to explore Mt Fuji, stay in scenic Hakone then zoom back to Tokyo by bullet train on this overnight jaunt. With an informative ... Read more
Location: Tokyo, Japan
Duration: 2 days (approx.)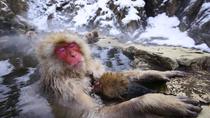 1 Review
Take the bullet train (Shinkansen) to Nagano, round-trip from Tokyo, and explore both cities with a knowledgeable private guide. You'll get an authentic taste ... Read more
Location: Tokyo, Japan
Duration: 3 days, 2 nights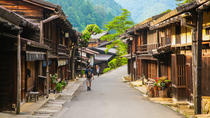 1 Review
Hike a section of the Nakasendo Trail on a 3- or 4-day self-guided tour from Tokyo or Kyoto that includes all rail transport. A series of forested trails and ... Read more
Location: Kyoto, Japan
Duration: Varies