9 Reviews
Address:

Jasper National Park, Jasper, Alberta, Canada, Canada

Admission:

Adults: $9.80; Children: $4.90
Maligne Canyon Tours
A natural geological feature measuring more than 160 feet high (50 meters), Maligne Canyon is one of the deepest river canyons in the Canadian Rockies and a popular destination in Jasper National Park for both sightseeing and exploration. A striking geologic formation, Maligne Canyon is a classic example of karst topography, which occurs when water carves out bedrock, creating a deep canyon with smooth walls. 
The parks service has created a self-guided trail, which describes the geological history of the area; several bridges span the gorge, allowing for spectacular views of the canyon. For a more interactive view of crystal pools, waterfalls, bubbles from underground lakes and more, take the short loop that tours the upper reaches of the canyon or the longer loop that follow the gorge and exits at a fifth and sixth bridge at a lower point. In the winter, join a tour company for a guided walk down into the canyon or try ice climbing.
Practical Info
Entry into Jasper National Park is $9.80 for adults, $8.30 for seniors and $4.90 for youth ages 6 -16. Jasper National Park and Maligne Canyon are open year round. All major roads leading to the canyon are maintained throughout the year, but adverse weather conditions may cause temporary closures.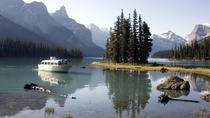 13 Reviews
Discover why the Maligne Valley is the highlight of any visit to Jasper National Park. On this breathtakingly scenic 5.5 hour tour, take in impressive ... Read more
Location: Jasper, Canada
Duration: 5 hours 30 minutes (approx.)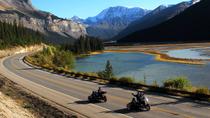 13 Reviews
Tour the scenic roads of the Canadian Rockies and Jasper National Park on a Harley Davidson motorcycle with sidecar, driven by a professional. Ride to your ... Read more
Location: Jasper, Canada
Duration: Varies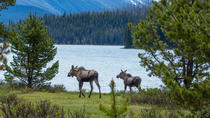 Travel through the incredibly scenic Maligne Valley of Jasper National Park while searching for the abundant wildlife spotted frequently in the area. You'll go ... Read more
Location: Jasper, Canada
Duration: 5 hours 30 minutes (approx.)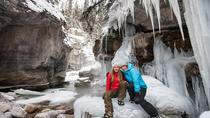 2 Reviews
This 3-hour icewalk adventure leads you deep inside the canyon along its icy floor. Explore a rocky maze of sculptures, ice caves and fossils, along with ... Read more
Location: Jasper, Canada
Duration: 3 hours (approx.)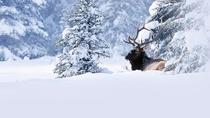 5 Reviews
Explore the stunning natural beauty outside of Jasper with this educational and entertaining guided Winter wildlife tour. Hop in the comfortable touring ... Read more
Location: Jasper, Canada
Duration: 3 hours 30 minutes (approx.)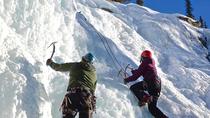 Join an unforgettable experience of climbing a frozen waterfall. This 6-hour tour leads an adventurous group deep into Jasper's Maligne Canyon in search of ... Read more
Location: Edmonton, Canada
Duration: 6 hours (approx.)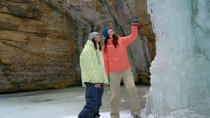 1 Review
Your tour guide will take you to the bottom of the Maligne Canyon – the deepest accessible canyon in Jasper National Park – where you will explore frozen ... Read more
Location: Jasper, Canada
Duration: 3 hours (approx.)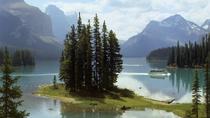 63 Reviews
Discover Jasper National Park's spectacular Maligne Valley on a 6-hour adventure with an expert guide. During stops at Maligne Canyon, Medicine Lake and ... Read more
Location: Jasper, Canada
Duration: 6 hours (approx.)