One of the largest of Canada's Rocky Mountain Parks, Jasper National Park is 4,335 square miles (11,228 square km) of glaciers and rugged mountains, sweeping valleys and alpine meadows, wild rivers and tranquil lakes. Also part of the UNESCO World Heritage Site, Jasper National Park is an outdoor enthusiast's dream destination, with more than 600 miles (1200 km) of hiking trails for day or overnight excursions as well as water activities such as canoeing and kayaking, mountain biking, fishing, camping and more.
In the summer months, when the sun provides enough light to enjoy almost any conceivable activity, make a plan so as to hit every goal on your list. Hikers should consider the 27.3-mile (44 km) Skyline Trail, Jasper's most popular multi-day hike, which begins at Maligne Lake and finishes near the town of Jasper. If you want to stay closer to town, the Pyramid Bench area has many fine hikes from trailheads located at the edge of Jasper. Fancy an overnight trip? There are plenty of places to pitch a tent on the edge of a lake or check out the canvas lined "cottage tents" for a more upscale camping experience. Note: most trails in Jasper are multi-use, which means that hikers, bikers and equestrians share the trail, so be aware of your surroundings.
Water-based adventures such as canoeing, kayaking and whitewater rafting are also popular activities in Jasper. Fraser River, the longest river in British Columbia, features various classes of rapids for whitewater rafting and kayaking, while Athabasca River is another popular waterway for kayakers (you will have to ford the river at Athabasca Falls). For a more leisurely liquid experience, outdoor outfitters will provide a canoe for a scenic paddle around one of the many lakes in Jasper National Park. Or, check out the underwater scene exploring a WWII wreck in crystal clear Patricia Lake.
Wildlife viewing is another popular activity in Jasper National Park and for good reason: there are 69 naturally occurring species of mammals in the Canadian Rockies and it's common to see black bear, elk, deer, bighorn sheep and coyotes throughout the park. There are also more than 150 species of birds, making Jasper National Park a destination for amateur and seasoned birdwatchers alike.
These are just a few of the popular summer activities in Jasper National Park. Other activities include helicopter tours, motorcycles tours, tours of museums and galleries, golfing and riding the Jasper Tramway. Take advantage of the long days of sunshine and explore that all Jasper has to offer.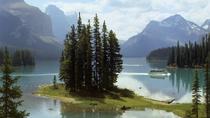 62 Reviews
Discover Jasper National Park's spectacular Maligne Valley on a 6-hour adventure with an expert guide. During stops at Maligne Canyon, Medicine Lake and ... Read more
Location: Jasper, Canada
Duration: 6 hours (approx.)
45 Reviews
Cruise the largest glacially fed lake in the Canadian Rockies on this 90-minute, award winning interpretive tour in Jasper National Park. Visit world-famous ... Read more
Location: Jasper, Canada
Duration: 90 minutes (approx.)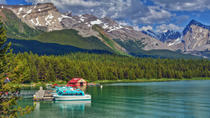 23 Reviews
Discover picturesque Jasper before arriving at the world famous Maligne Lake. Cruise toward the south end of this postcard setting where you have the ... Read more
Location: Jasper, Canada
Duration: 6 hours (approx.)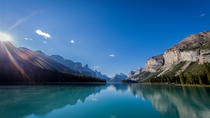 17 Reviews
Enjoy a four-hour tour encompassing the Maligne Canyon, Medicine Lake and Maligne Lake. Breathe in the fresh Canadian air, in the spectacular Rocky Mountains! ... Read more
Location: Jasper, Canada
Duration: 4 hours (approx.)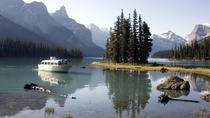 13 Reviews
Discover why the Maligne Valley is the highlight of any visit to Jasper National Park. On this breathtakingly scenic 5.5 hour tour, take in impressive ... Read more
Location: Jasper, Canada
Duration: 5 hours 30 minutes (approx.)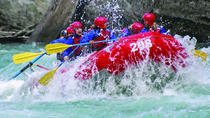 6 Reviews
Take an exhilarating ride down Jasper's mighty Fraser River on this whitewater rafting adventure. You'll have a heart-pumping time rafting down Class-3 rapids ... Read more
Location: Jasper, Canada
Duration: 5 hours (approx.)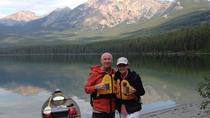 5 Reviews
The Pyramid Lake Canoe Adventure is an excellent way to start or finish your day in Jasper National Park. Join a private, unique canoe adventure for couples, ... Read more
Location: Jasper, Canada
Duration: 4 hours (approx.)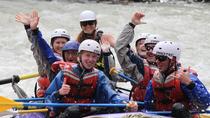 2 Reviews
The Sunwapta River is the only grade 3 whitewater offered in Jasper National Park. The river is glacial fed and is great for first time rafters if you are ... Read more
Location: Jasper, Canada
Duration: 3 hours (approx.)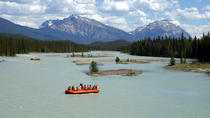 2 Reviews
Join the fun on the Athabasca River for a unique perspective of Jasper National Park. The 16-kilometre, 2.5-hour round trip passes through many small sets of ... Read more
Location: Jasper, Canada
Duration: 2 hours 30 minutes (approx.)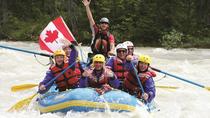 1 Review
Experience a thrilling 3.5-hour round trip whitewater rafting adventure. This is Jasper's only class III+ with the shortest commute and unquestionably the best ... Read more
Location: Jasper, Canada
Duration: 3 hours 30 minutes (approx.)