As one of the world's oldest cities and an important spiritual center of Judaism, Christianity and Islam, Jerusalem is an undisputed highlight for visitors to Israel. At just an hour away, Tel Aviv is a popular starting point for day and multi-day tours to Jerusalem.
Israel's largest city and designated capital is teeming with sights of historic and religious significance, so take in the highlights on a day tour to Jerusalem and Bethlehem, following in the footsteps of Jesus in the city where he lived and died. Visit the Church of All Nations, the Pool of Bethesda and St Anne Church; walk from the iconic Mount of Olives to the start of the Via Dolorosa pilgrimage route; or combine a tour of the Old City of Jerusalem with a visit to the scenes of the Nativity in nearby Bethlehem or a soak in the salty waters of the Dead Sea.
Other highlights of the capital are the City of David's Jerusalem Archaeological Park, home to the Tomb of King David and the Hall of the Last Supper; the landmark Dome of the Rock at the Temple Mount Esplanade, renowned as the point where heaven meets earth; and the holy Western Wall (Wailing Wall). For a special trip, spend Palm Sunday in Jerusalem, celebrating the holy day by joining the procession along the Via Dolorosa pilgrimage route and attending mass on the Mount of Olives.
With so many sights to cover, you might find there's too much to cram into a single day tour, so consider a two-, four- or five-day tour from Tel Aviv. These combine the highlights of Jerusalem with visits to Bethlehem, Masada and the Dead Sea, while a Best of Israel tour covers the country's top attractions, such as Nazareth, Jericho and Rosh Hanikra.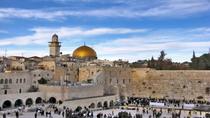 184 Reviews
Escape the hustle and bustle of Tel Aviv, and discover the roots of different religions on this inspiring day trip to Jerusalem and Bethlehem.  These ancient ... Read more
Location: Tel Aviv, Israel
Duration: 10 hours (approx.)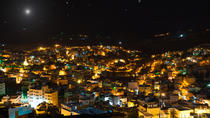 2 Reviews
Spend Christmas Eve in the Holy Land on this full-day tour of sacred Christian sites in Jerusalem and Bethlehem from Tel Aviv. See religious sanctuaries such ... Read more
Location: Tel Aviv, Israel
Duration: 12 hours (approx.)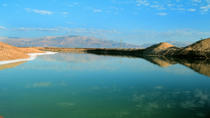 121 Reviews
See the highlights of Israel in one day on an evocative sightseeing trip from Tel Aviv. You will discover the ancient city of Jerusalem, a holy site for many ... Read more
Location: Tel Aviv, Israel
Duration: 10 hours (approx.)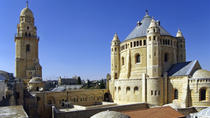 20 Reviews
Experience the ancient religious force of Old Jerusalem on this full-day tour from Tel Aviv. Travel by coach to the 3,000-year-old city to view its hallowed ... Read more
Location: Tel Aviv, Israel
Duration: 10 hours (approx.)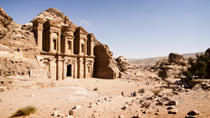 2 Reviews
Witness the best of Israel and Petra on this 8-night tour from Tel Aviv, including coach transport and your choice of hotel accommodation. With an expert ... Read more
Location: Tel Aviv, Israel
Duration: 9 days (approx.)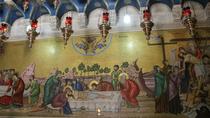 27 Reviews
Be swept away by the ancient and religious sites of Jerusalem on this compelling full-day coach and walking tour from Tel Aviv. With an expert guide to explain ... Read more
Location: Tel Aviv, Israel
Duration: 10 hours (approx.)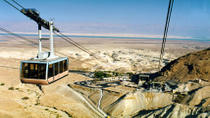 26 Reviews
Indulge both body and soul on the 2-Day Best of Israel Tour from Tel Aviv.  After an action-packed day exploring the ancient biblical cities of Jerusalem and ... Read more
Location: Tel Aviv, Israel
Duration: 2 days (approx.)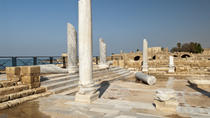 6 Reviews
Discover Israel's holy highlights on an action-packed 5-day tour from Tel Aviv, with hotel and 'kibbutz' (family-run guesthouse) accommodation included. Led by ... Read more
Location: Tel Aviv, Israel
Duration: 5 days (approx.)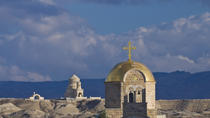 2 Reviews
Immerse yourself in Israel's religious history and heritage on this incredible 4-day tour from Tel Aviv. Visit the most noteworthy Christian and Jewish holy ... Read more
Location: Tel Aviv, Israel
Duration: 4 days (approx.)
1 Review
Experience the highlights of Old and New Jerusalem, and the ancient City of David, on a Super Saver that combines two Jewish-oriented full-day tours from Tel ... Read more
Location: Jerusalem, Israel
Duration: 2 days (approx.)