Soweto (short for South-West Township) was synonymous with resistance to Apartheid in South Africa, particularly as repression was stepped up in the 1970s and 80s, a time when images of the sprawling district on the edge of Johannesburg were rarely far from television news. The area has traditionally housed black workers who commute to more prosperous white areas of Johannesburg, and overcrowding has always been an issue.
But this is also a place of amazing cultural richness and a trendsetter for the whole country: South Africa's heart beats to the rhythms of Soweto. Take a guided tour to discover the truth about life in Johannesburg's most famous district and savor the taste of the township in one of the huge array of restaurants, offering everything from barbecues to modern variations on traditional Zulu dishes.

Practical Info
Most tours of Soweto have their starting point in central Johannesburg. Self-drive tours are an option but the layout of the township can be confusing.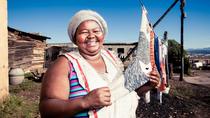 27 Reviews
Gain insight into the history and culture of Soweto, the largest urban area of Johannesburg, on this 4-hour tour by coach or minivan. Hear about the role ... Read more
Location: Johannesburg, South Africa
Duration: 4 hours (approx.)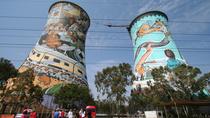 2 Reviews
Soweto is a cluster of townships, on the south-western flank of Johannesburg and was created in the 1930s. It is the biggest black urban settlement in Africa ... Read more
Location: Johannesburg, South Africa
Duration: 4 hours (approx.)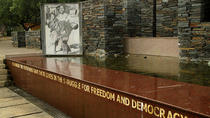 1 Review
Enjoy a complete tour of the best that Soweto has to offer. Located South West from Johannesburg, you will catch a glimpse of the lives of its estimated 3 ... Read more
Location: Johannesburg, South Africa
Duration: 4 hours (approx.)
This tour is the perfect tour for those who would like to know about the City of Gold in day. Discover the hidden history of Soweto where the famous world Icon ... Read more
Location: Johannesburg, South Africa
Duration: Flexible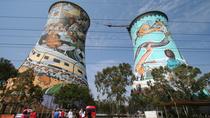 Soweto is a cluster of townships, on the south-western flank of Johannesburg and was created in the 1930s. It is the biggest black urban settlement in Africa ... Read more
Location: Johannesburg, South Africa
Duration: 4 hours (approx.)
Enjoy a half-day tour of Soweto with a qualified and experienced guide. Visit some of the most historically significant areas of Soweto, places like Vilakazi  ... Read more
Location: Johannesburg, South Africa
Duration: 6 hours (approx.)
This tour will help you understand the history of South Africa during the Apartheid years. Take a walk at Vilakazi street which is the only street in the world ... Read more
Location: Johannesburg, South Africa
Duration: 8 hours (approx.)
2 Reviews
On this full day tour your guide, who was born and raised in Soweto, will take you past all the hotspots in Soweto, the Apartheid Museum and sites in ... Read more
Location: Johannesburg, South Africa
Duration: 10 hours (approx.)
Enjoy this full day Pretoria, Johannesburg, Soweto and Apartheid Tour that will get you to know the history of South Africa. You will visit the Voortrekker ... Read more
Location: Johannesburg, South Africa
Duration: 10 hours (approx.)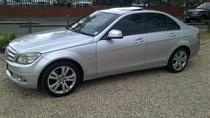 1 Review
Curious about Johannesburg and would like to experience the culturally rich South African Township of Soweto? Then this popular half-day Soweto tour is for ... Read more
Location: Soweto, South Africa
Duration: 5 hours (approx.)