In the 1980s Sun City constituted a test of integrity for rock and pop stars, as performing in the huge entertainment complex north-west of Johannesburg meant tacitly colluding with the apartheid regime. Nowadays a trip to Sun City needn't compromise anyone's ideals – unless you're strongly opposed to gambling.
The casino is the heart of Sun City, and offers everything you'd expect of a world class gaming facility. Among the multitude of other attractions are a health spa, water park and two 18-hole golf courses, one in the crater of an extinct casino, the other featuring live crocodiles in its water feature.
Practical Info
At 3 hours' drive from central Johannesburg, Sun City needs more than a day trip; fortunately four hotels offer accommodation options for every budget. Complete your stay with big game spotting at the Pilanesberg National Park, which borders the Sun City complex.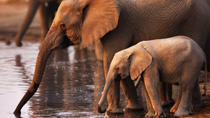 29 Reviews
Spot the "Big Five" at Pilanesberg Nature Reserve then relax at the unique Sun City resort on a packed day trip from Johannesburg. Combining two very ... Read more
Location: Johannesburg, South Africa
Duration: 12 hours (approx.)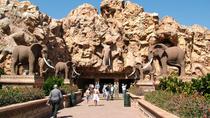 Spend a day in the unique resort of Sun City with its huge range of restaurants, sports, leisure activities, golf, wonderful entertainment and gaming.
Location: Johannesburg, South Africa
Duration: 10 hours (approx.)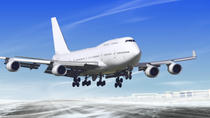 19 Reviews
Enjoy a relaxing transfer from Johannesburg Tambo International Airport to your Johannesburg City, Pretoria or Sun City hotel. Travel in comfort as you are ... Read more
Location: Johannesburg, South Africa
Duration: Varies